The death of an unarmed man who died after police used a sanctioned chokehold technique has raised new questions about the controversial method.
Tashii Brown, 40, approached police in the The Venetian hotel located on the Las Vegas Strip claiming that people were chasing him before starting to act "erratic", according to the official police account.
He is then said to have run away through a secured area before officers chased him into a car park at the back of resort and used a Taser and a series of punches to restrain him.
Officers than used the chokehold, but Brown fell unconscious and never re-awoke.
"As the altercation escalated, one officer struck the suspect with a closed fist multiple times then used the Lateral Vascular Neck Restraint (LVNR) technique," the Las Vegas Metropolitan Police Department said in a statement about the incident.
"The LVNR is a specific method of applying pressure to the side of a subject's neck to overcome resistance and allow safe control. During the use of the LVNR the suspect went unconscious."
Police then performed CPR and Brown was taken to Sunrise Hospital and Medical Center, but was pronounced dead at 1.39am local time on Monday (15 May).
The Office of Internal Oversight and Constitutional Policing is investigating Brown's death and the Clark Country coroner has yet to rule on the cause of death, however the American Civil Liberties Union (ACLU) of Nevada called for an end to the chokehold.
Tod Story, executive director of ACLU Nevada, told 3 News: "The incident of a man dying in police custody today is one more reason why the use of chokehold practices must stop.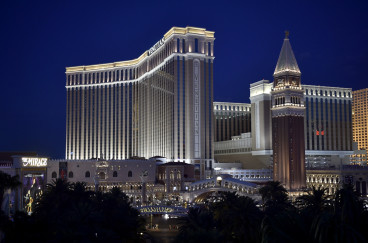 "Too many people have died as a result of this type of excessive force and too many questions remain about the use of chokeholds by our police."
Eugene O'Donnell, a former New York police officer who is a professor at the John Jay College of Criminal Justice, told AP that police in New York are taught not to use any kind of chokehold.
"There are a lot of variables, including the competence of the officer, the condition of the person, mental health issues, whether they're a smoker, alcohol (use)," O'Donnell said. "In the midst of a violent interaction, it's different from doing it in a classroom."