Shrien Dewani was remanded to a high security mental hospital in Cape Town after a brief court appearance to be formally charged over the murder of his wife in South Africa in 2010.
Millionaire care home owner Dewani was taken to Vakenberg psychiatric hospital -- in the same city where his wife Anni Dewani was brutally killed on the couple's honeymoon -- shortly after arriving in South Africa from the UK.
Mr Dewani, from Bristol, denies murder. His family insisted Dewani "remains totally committed to proving his innocence".
Authorities in the country suspect him of involvement in her killing after three men convicted over her death claimed he paid them to do it.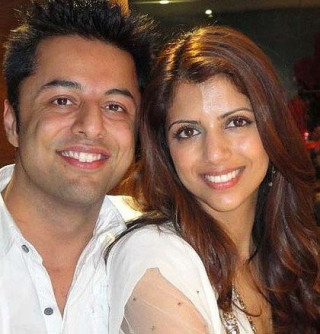 The 34-year-old was remanded in custody following a brief hearing at Western Cape High Court which drew a media scrum and saw cameras kicked out of the court room.
Anni Dewani's family welcomed their son-in-law's arrival in South Africa.
Shrien Dewani claims he is mentally ill as a result of his wife's death and has fought efforts to extradite him, on the grounds he is suffering from post-traumatic stress disorder.
A spokesman for the Department of Justice (DoJ) in South Africa called Dewani's condition "peculiar".
His family said it meant he required ongoing hospital treatment.
In a statement they said: "The extradition process has resulted in a number of assurances being provided by the South African authorities in relation to his continued hospital treatment.
"We are grateful to the South African authorities for these assurances. Shrien's family and his legal team have every confidence in the South African judicial system.
"We look forward to his health improving, his name being cleared and there being an end to this legal trauma for all involved."
A DoJ spokesman said Dewani's "peculiar medical condition" meant he could not be extradited by commercial jet. He said: "It was therefore paramount that his return to the country is hazard free in order to ensure that he eventually makes that court appearance without hindrance."
The case will resume on May 12.