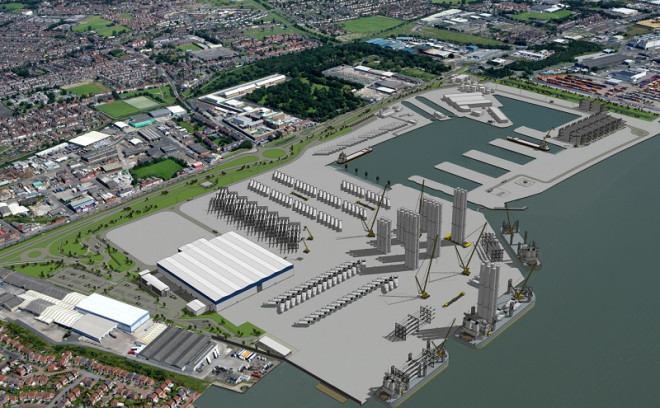 Manufacturing giant Siemens is to create up to 1,000 jobs as it invests £160m in wind turbine production and facilities in Yorkshire.
The German firm said the plan will be spread across two sites comprising the previously announced Green Port Hull project construction, assembly and service facility and a new rotor blade manufacturing facility in East Riding.
Associated British Ports (ABP) is investing a further £150m in the Green Port Hull development on top of Siemens' investment.
The combined investments of £310m will create up to 1,000 jobs directly, with additional jobs during construction and indirectly in the supply chain.
"This is a massive vote of confidence in our long-term economic plan," said the Prime Minister David Cameron.
"This investment is going to create lots of new jobs and opportunities, meaning more financial security and peace of mind for families and a more resilient economy for our country."
Siemens explained the Green Port Hull project has been in the making for around four years and is the product of a "huge team effort" between many national and local political, business and community parties.
"British energy policy creates a favourable framework for the expansion of offshore wind energy," said Michael Suess, member of the managing board of Siemens.
"In particular, it recognises the potential of offshore wind energy within the overall portfolio of energy production."
Suess also claimed that the offshore wind market in Britain has high growth rates, with an even greater potential for the future.
He added: "By 2020, a capacity of 14 gigawatts is to be installed at sea alone to combine the country's environmental objectives with secure power supply.
"Projects for just over 40 gigawatts are currently in the long-term planning."