Silicon Valley might be full of dreams and an exciting yuppie startup culture where young IT entrepreneurs seem to be having the time of their lives, but it doesn't always work out, and sometimes it goes spectacularly wrong.
The latest cautionary tale surrounds a startup called WrkRiot, which has unravelled after a former employee decided to share her experience of being scammed in a blog on Medium's Startup Grind entitled "I Got Scammed By A Silicon Valley Startup" on Monday 29 August.
Penny Kim, who was formerly the marketing director at WrkRiot, claimed that after moving to California from Dallas to join a company called "Startup X", she found that the company's co-founders were disorganised, did not have a clear strategy that investors quickly saw through and didn't know how to do many things that business and marketing graduates take for granted.
One of the worst Silicon Valley busts ever heard of
The employees were also never paid on time, sign-on bonuses were delayed, and colleagues told Kim that they had lent their life savings to the CEO as capital for the startup. Eventually, the employees were paid in cashier's cheques, before payments stopped completely. Employees were told "floods of lies" and Kim accused the co-founders of forging wire transfer documents using Adobe Photoshop in order make it look as if she was actually in the process of being paid the money that was owed to her.
Kim says that she was eventually forced to file a wage claim in August, and she encouraged the other employees to do so too, particularly those who were Chinese nationals on work visas to the US, who could not afford to pay their rent.
After she did that, WrkRiot terminated her employment, and although they eventually paid her the salary she was owed, the sign-on bonus and severance package listed in her contract were nowhere to be seen, so she has had to file a retaliation complaint against the company.
"There's this default human condition to trust others and give the benefit of the doubt. Some may question why I took the job in the first place or continued to work for them when there were so many red flags," wrote Kim.
"In hindsight, yes I could have probably saved myself the heartache, but in the end I took a risk I thought worth taking. I hope you never have to experience what I went through, but if you have, please share your story so that others may learn and know that they are not alone when it comes to startup fraud."
Publicly shamed into shutting its doors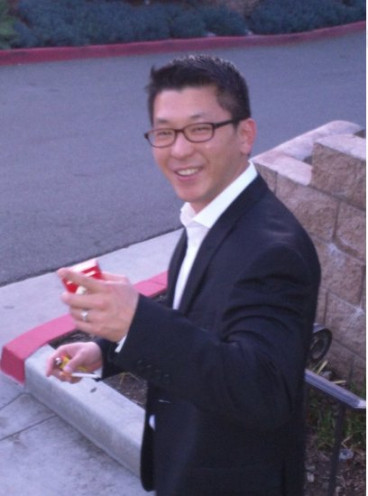 Although Kim was careful to mention the company as only "Startup X" in her blog and to give all the employees and co-founders fake names, other internet users played detective and were quickly able to work out where she had worked.
The resulting furore prompted other ex-employees to come forward and share their experiences too on social media and online forums like YCombinator's Hacker News. WrkRiot's former CTO and cofounder Al Brown wrote on the forum that Choi had promised to put $2m of his own money into the company, but in the end, had only come up with $400,000.
This led to a situation where Brown had to front a lot of the money that went into paying the employees and the office rent. And when he was finally given money for the August payroll, he had no idea that it had been taken from a loan from one of the startup's employees.
The New York Times (NYT) reports that Kim's post has had a dramatic impact – by the end of Tuesday 30 August, WrkRiot took its website, Facebook page and Twitter account offline. However, co-founder Isaac Choi did agree to be interviewed, saying that Kim was merely a disgruntled employee fired for cause and that the accusations were completely unfair.
A casual look at Choi's Linkedin profile shows that it has been wiped clean (although you can see an archived copy of the page on CrunchBase). Choi claimed in the profile and told the NYT that he worked for JP Morgan for almost four years as an analyst after graduating from New York University (NYU)'s Stern School of Business, but when the NYT checked, neither JP Morgan nor NYU had ever heard of Choi.
Another employee told the NYT under condition of anonymity that the remaining 10 employees in the company are now hunting for new jobs, and that some of the Chinese work visa employees could now lose their visa extensions, due to WrkRiot missing a payment to the payslip-processing company ADP, which means that the US government will not be able to verify that they were legally employed.