King of sci-fi action comedies Simon Pegg turns 46 today (14 February) and we can't think of a better way to celebrate the actor's birthday than to watch one of, if not all of, his best films, from the cult hits Shaun Of The Dead and Hot Fuzz to mainstream blockbusters Mission: Impossible and Star Trek. Even successfully starring in the occasional rom-com such as last year's Man Up, he's certainly proved himself a jack of all trades – even if he is a bit drawn to all things geeky.
Considering he's made several successful titles since his breakout performance in Channel 4 sitcom Spaced back in 1999, how do you pick which one of his works to watch? To make things easier, IBTimes UK list what we think are his six best performances, just so you can indulge in all things Pegg to celebrate his birthday...
Shaun Of The Dead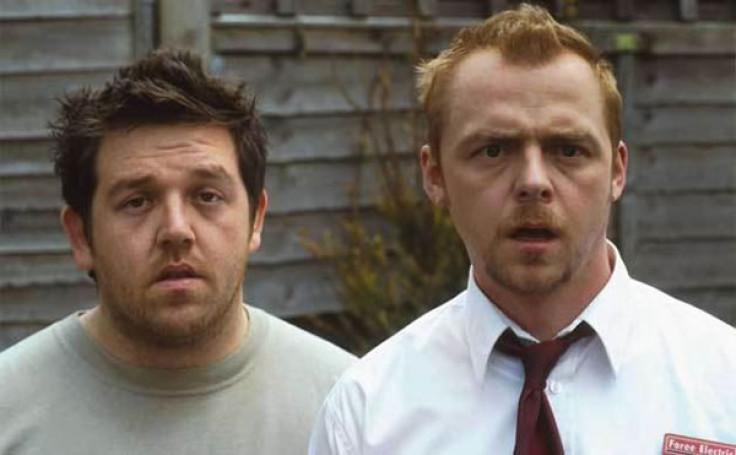 Shaun (Pegg) is a 29-year-old with no real ambition in life, much to the dismay of his friends, family, and fed-up girlfriend. With only a loyalty to his lazy best friend Ed (Nick Frost), a dead-end job where his employees step on him, and the good-ol' days, Shaun isn't exactly putting his best foot forward.
But when the flesh-hungry undead start to rise in numbers around modern-day London, Shaun must shake off his can't-be-bothered ways and come to the rescue of his girlfriend and mother before all hell breaks loose. With loyal Ed at his side to fight the good fight, the two will have to pave their way through the zombie-ridden city as Shaun must take on the first real challenge he's ever faced in his life – with comical results.
Mission: Impossible – Rogue Nation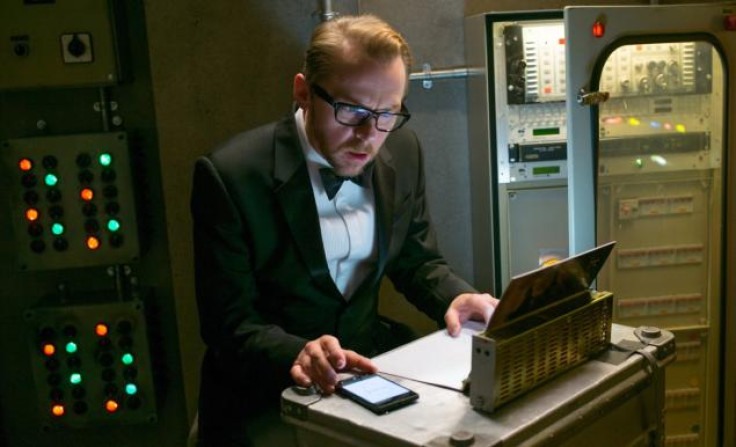 Tom Cruise reprise his role as Impossible Mission Force agent Ethan Hunt as he tries to defeat an elusive enemy called The Syndicate – an international rogue organisation that is hell bent on causing chaos around the world and most intriguingly that no one believes exists despite Hunt's efforts to expose it.
The storyline does to some extent, build on what the fourth instalment left behind (while also simultaneously repeating some of the same points). Ghost Protocol saw Hunt and his team forced to go "off the grid" as they continued their ever-so-important missions, due to the growing doubt of their necessity and competence from the CIA and even higher American government officials.
This is still a set-up very much in play as we begin with Brandt arguing IMF's case to a panel of judges against the condemnations of smarmy CIA director agent Alan Hunley (Alec Baldwin).
The World's End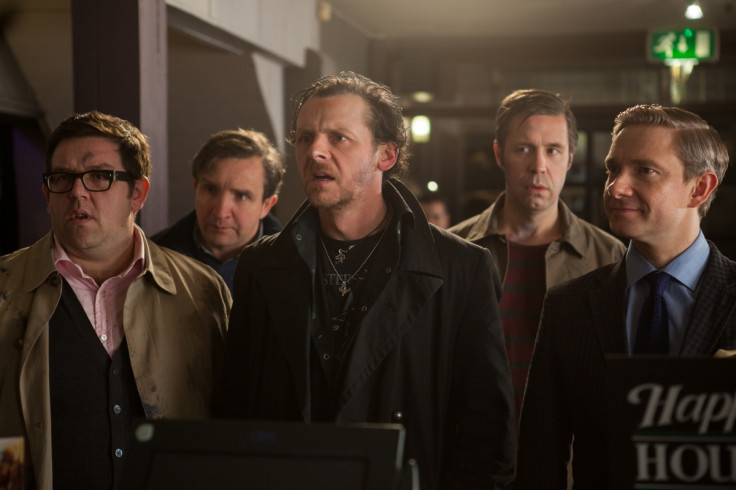 Edgar Wright once again teams up with his two favourite teammates Pegg and Frost, but this time includes some other very famous names thrown in for good measure.
Pegg plays Gary King, a 40-something man, still as attached to his past as his 1980s leather jacket, who is struggling to find his way in life when he suddenly remembers a failed attempt at a pub crawl he tried with his four mates back when he was at school. Fuelled by the fact that he was only truly happy on that night, he drags the now grown-up group back to their hometown of Newton Haven to finish what they started. Only the others aren't quite as up for a wild night as Gary.
Amongst jibing about Gary's lack of respect for anyone but himself and the fact that he can't let go of the past, the gang realise their once boring, lifeless town is a even more boring and lifeless than it once was. Soon they're fighting their way out of town, against an army of The Invasion-type aliens who have taken over all of Newton Haven's residents.
Paul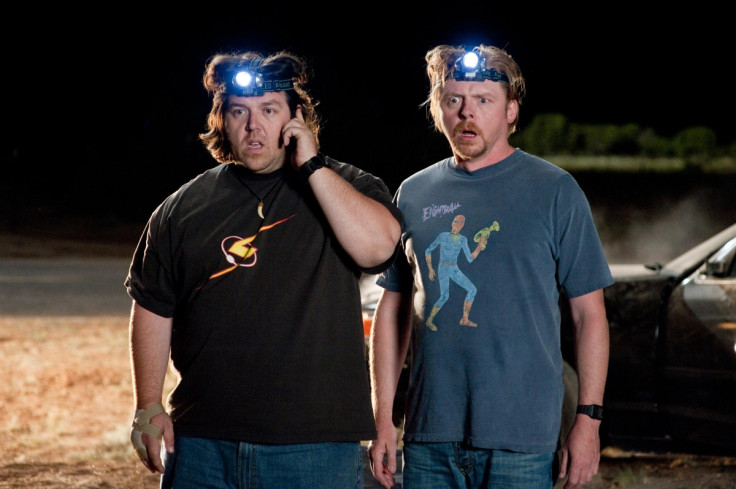 Two English comic-book enthusiasts stumble across America's UFO heartland while on one epic adventure to San Diego's annual convention Comic-Con. There, they accidentally meet an alien named Paul, who brings them on an insane road trip that alters their universe forever.
You see, for the past 60 years, Paul (voiced by Seth Rogen) has been hanging out at a top-secret military base. When he discovered that he's been taken prisoner however, the space-travelling smart ass decides to escape the compound and hop on the first vehicle out of town – the rented RV containing Earthlings Graeme Willy (Pegg) and Clive Gollings (you guessed it, Frost). Chased by federal agents and the fanatical father of a young woman that they accidentally kidnap, Graeme and Clive hatch a fumbling escape plan to return Paul to his mother ship. And as the nerdy pair struggle to help, one little green man might just transform his fellow outcasts from misfits into intergalactic heroes.
Star Trek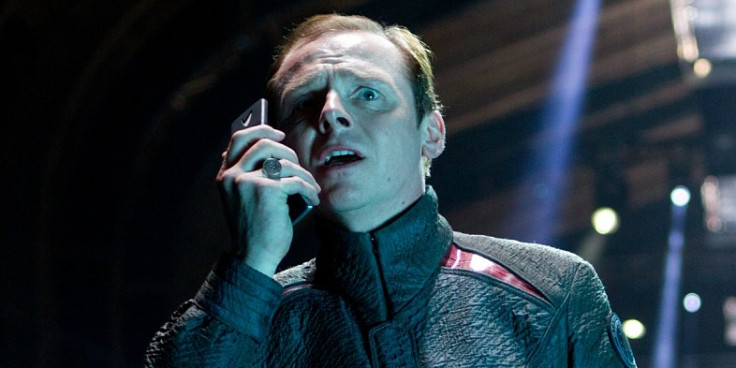 In the rebooted Star Trek movies, Pegg plays Montgomery 'Scotty' Scott , Enterprise engineer and pilot who works under Captain James T. Kirk and alongside the rest of the ship's team, Nyota Uhura (Zoe Saldana), Hikaru Sulu (John Cho), Pavel Chekov (Anton Yelchin) and Leonard 'Bones' McCoy (Karl Urban).
The movie's set up? On the day of James Kirk's birth, his father dies on his ship in a last stand against a mysterious alien time-travelling vessel looking for Ambassador Spock, who, in this time, is also a child on Vulcan disdained by his neighbours for his half-human heritage. Twenty-five years later, Kirk has grown into a young troublemaker. Challenged by Captain Christopher Pike to realise his potential in Starfleet, he gets stuck in but soon annoy instructors like young by-the-book Commander Spock (Zachary Quinto). Suddenly, there is an emergency at Vulcan and the newly commissioned USS Enterprise, now captained by Kirk so he can prove his worthy lineage, is charged with the task of protecting the final frontier.
Hector And The Search For Happiness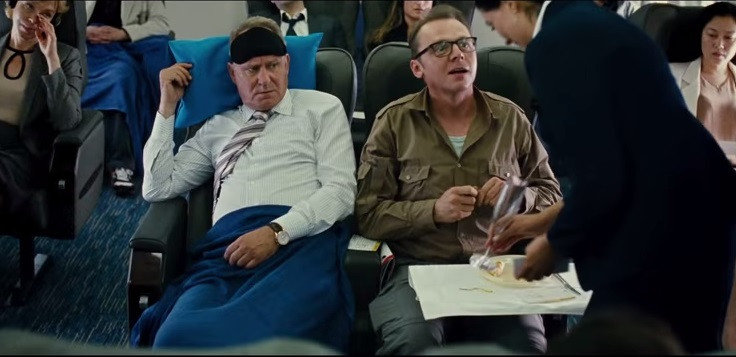 Pegg plays the lead in Hector And The Search For Happiness, a film that can't help but bear a strong resemblance to 2013's The Secret Life Of Walter Mitty, due to its similar subject matter and feel-good sentimentality. However it's not so much about finding a lost photograph and more about finding yourself.
For some more sceptical viewers it may come off as sickly sweet, whereas other viewers may fully embrace its heart alongside its more emotional and occasionally sad scenes, as it covers a multitude of everyday thoughts and worries, including relationship problems, as well as mental illness, work mentality, travel and personal satisfaction.
It features a whole host of great actors too, on top of Pegg, including Toni Collette, Stellan Skarsgård and Rosamund Pike, who each add their own little quirks and different personalities to create all kinds of tones and moods throughout the film.
For more entertainment news follow A-List on Twitter @Alistinsider