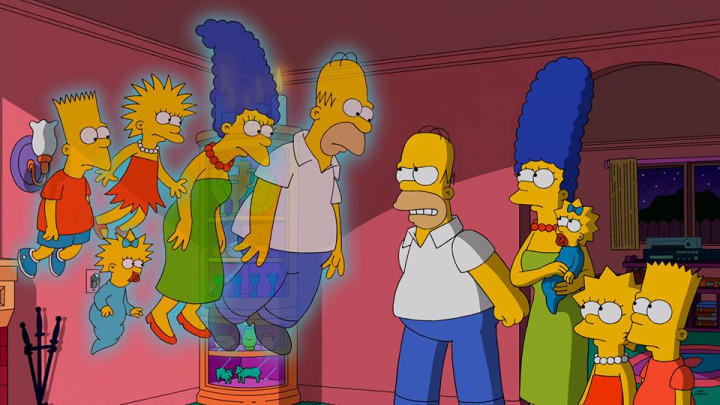 Halloween comes to the Simpsons' residence early this year!
The Simpsons Treehouse Of Horror XXV airs today, 19th October at 8 pm on Fox.
The Animated show will toy with the crossover concept some more when Homer and his family will be haunted by Homer and Co from The Tracey Ullman Show.
The episode synopsis reads:
Click here to watch the episode online.
The animated comedy's 25th annual Halloween instalment, contains a segment that parodies The Others, in which the Simpsons are haunted by another ghostly family living in the house. These ghosts turn out to be none other than their crudely drawn former selves. The Simpsons, originally surfaced in 1987 as a series of animated shorts on Ullman's sketch comedy show.
And the second segment shows Bart and Lisa being transported to a demon-filled alternate universe after Bart reads a set of Aramaic symbols he finds on the underside of his desk.