The 2016 Singapore Airshow saw more than 500 corporations from around the world display their latest equipment and technologies with Boeing, presenting its 787-9 Dreamliner, while Airbus released its new long-range airliner A350-900. Both companies are eyeing the Asia-Pacific market, which they deem to be the most promising over the next 20 years. It has a potential demand of 12,000 aircraft worth $2trn (£1.4trn).
Held at the Singapore Airshow at Changi Exhibition Centre the companies attending the airshow, the largest of its kind in Asia, display their latest products, while sharing technological exchange, engaging in trade talks with potential buyers and putting on flying shows to draw in potential customers – one of the airshow's main attractions.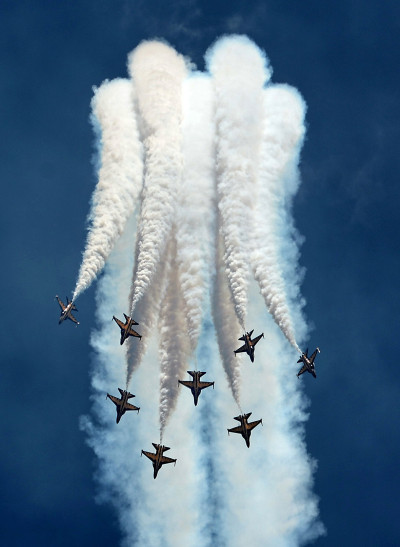 The flying shows or 'Aviation' shows, saw panes such as KAI T-50B and the F-15SG fighter jets performing aerobatics in the sky, flown by the South Korean Black Eagles aerobatics team and the Republic of Singapore Airforce (RSAF) with other flying shows performed by Rafale- the French Air Force and C‑17 Globemaster III, United States Air Force.