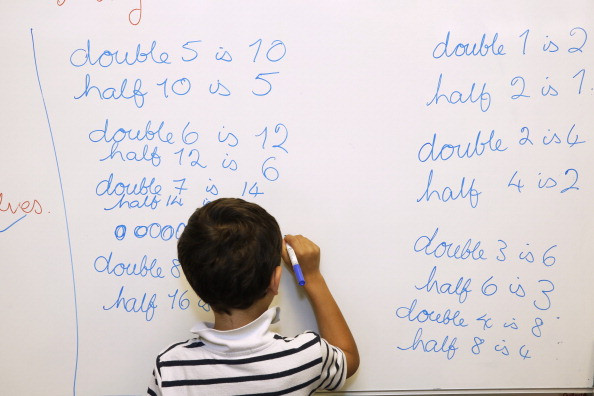 Singapore is hiking the monthly school fees paid by non-Singaporeans studying in government and government-aided schools with effect from next year. The hike ranges from S$20 to S$150 (£9.20 to £69) per month, depending on the school and the residency status of the child.
The school fees for Singapore citizens remain unchanged, the Ministry of Education said on Wednesday (30 September). It said the review was part of its "periodic review of school fees" and to "further differentiate fees by citizenship."
Fees for permanent residents will rise between S$20 and S$60. This goes up between S$20 and S$150 per month for international students, the ministry said in the statement. It also differentiates between students from the 10 Asean trading bloc and other international students.
The 10 Asean members include Malaysia, Indonesia, Thailand, the Philippines, Myanmar, Brunei, Cambodia, Laos and Vietnam. Students from these countries pay more than permanent resident students but slightly less than international students.
Primary School Fees (Per Month)
Nationality
2015
2016
Increase
$
$
$
SC
Free
Free
-
PR
90
110
20
IS(ASEAN)
350
370
20
IS
500
550
50
Secondary School Fees (Per Month)
Nationality
2015
2016
Increase
$
$
$
SC
5
5
-
PR
120
160
40
IS(ASEAN)
450
550
100
IS
650
800
150
Pre-University School Fees (Per Month)
Nationality
2015
2016
Increase
$
$
$
SC
6
6
-
PR
160
220
60
IS(ASEAN)
700
800
100
IS
1,000
1,150
150
Parents with children in government schools were unhappy with the hike. Kristine Oustrup Laurejis from Denmark told Today that the move was a "political move to please citizens" and a way of quelling the unhappiness expressed by Singaporeans against foreigners in recent years.
The 44-year-old has two daughters in local schools because she wanted to integrate them in the local environment and international schools are too costly, she said. "Citizens are being taken care of, but for us, we have to pay our own way ... It sends a very strong signal at what kind of foreigners the government wants."
Vietnamese Anh Van Chi, 34, who has a son in a government primary school said: "They are trying to differentiate between (foreigners] and the locals ... It's a subtle way of the government [trying] to push foreigners away." She has lived in Singapore for more than 10 years.
Mongolian national Nancy Khailiunna, 39, said she has sent her 19-year old daughter back home to finish her education as it was too expensive in Singapore. "But we can't complain, we're not citizens [after all]," she said.