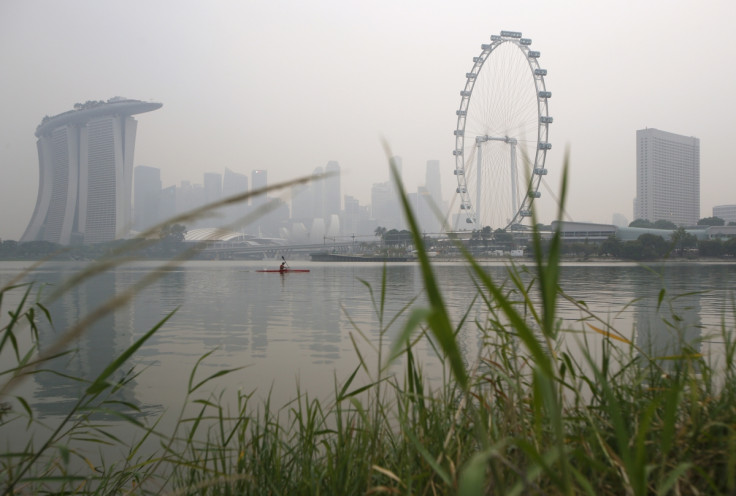 One person has been killed and seven injured after a fire broke out in Singapore's Jurong industrial area, according to local media reports. The Singapore Civil Defence Force (SCDF) said explosions went off in the premises of a gas manufacturing firm, Leeden National Oxygen, on Tanjong Kling Road at about 9.30am local time (1.30am GMT), triggering a fire.
By the time emergency services reached the area, the fire had engulfed a laboratory measuring about 7x5m, in close proximity to a production and storage area. "[We] immediately deployed four water jets to contain the fire within the laboratory and prevented it from spreading to the nearby flammable cylinders storage area," the SCDF said in a statement.
Chemist Lim Siaw Chian, 30, was pronounced dead at the scene while seven others including four rescue personnel were taken to hospitals. The injuries they suffered ranged from lacerations to smoke inhalations and burns. It is not yet clear what caused the explosions.
Swift response
Leeden's chief executive Steven Tham praised emergency services for swiftly bringing the situation under control. "The emergency response team controlled the fire from spreading before firefighters arrived. Without their efforts, the damage would have been greater," he was quoted as saying by the Straits Times newspaper.
"In fact, when the first explosion occurred at 9.20am, the head of the [emergency response team] rode a bicycle, rushed to the scene, and tried to put out the fire on his own first to prevent it from spreading."
The four rescue personnel hospitalised are reported to be in a stable condition.
"Our top priority is for those who are injured to receive the best healthcare possible, to ensure that they have a smooth recovery," Singapore Manpower Minister Lim Swee Say, who visited the injured workers, was reported as saying. "For the deceased, we will do whatever necessary for the family."