Singing Nun Ode to Madonna: Releases First Single 'Like a Virgin' After Winning The Voice of Italy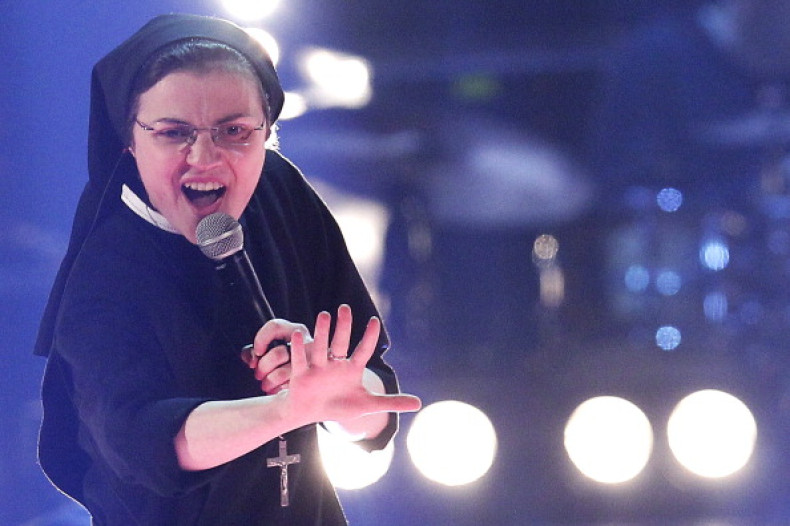 Sister Cristina Scuccia who first won hearts after triumphing in Italy's version of The Voice, has now released her own version of Madonna's eighties' classic, 'Like a Virgin.'
Despite the title's sexual connotations, the 26-year-old nun claims she only has pure intentions and her song refers to an eternal loving force, reported the Independent.
"I chose it myself. Without any desire to provoke or scandalize. If you read the lyrics without being influenced by what has gone before, you discover that it is a song about the capacity of love to make people new again. To release them from their past. And this is how I wanted to interpret it," said Sister Scuccia to the Catholic newspaper Avvenire.
While Sister Scuccia's ballad version differs in genre from Madonna's 1984 pop version, the video shares some similarities with the original.
"We have transformed this song from the pop-dance piece, which it was, into a romantic ballad...something more similar to a secular prayer than to a pop song," said Sister Scuccia.
In the video, while Madonna was seen in a gondola in Venice, Sister Scuccia is seen walking around the city dressed in her everyday, nun attire.
Sister Scuccia says she does not think Madonna has yet heard her version.
"I'd like to see her face when they tell her it's a nun singing," said Sister Scuccia.
Some of the song's lyrics have also been altered or entirely left out. For instance, the last word is excluded from, "Gonna give you all my love, boy."