Newly-single Prince Harry has been spotted embracing a mystery brunette while partying in Miami during friend Guy Pelly's stag do.
Harry was seen cosying up to the unidentified woman at the Liv nightclub at the Fontainebleau hotel, with pictures from NY Daily News showing the pair having what appeared to be an intimate conversation at the club.
Earlier this week it was announced that Harry and Cressida Bonas had split up following a two-year relationship. Shortly after, the prince jetted off for nightclub manager Pelly's batchelor party ahead of his wedding to American-born, Holiday Inn heiress Elizabeth Wilson.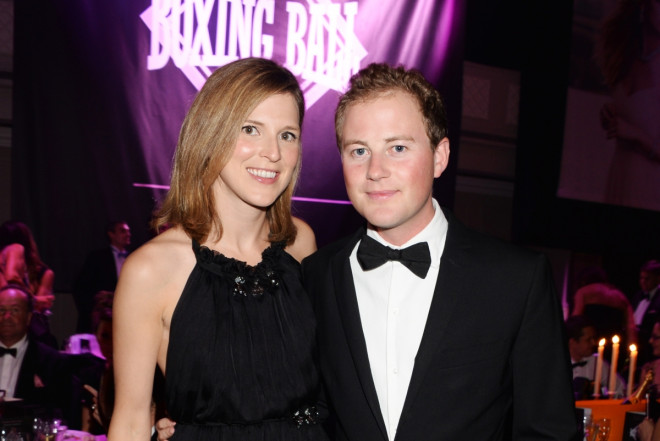 According to reports, man-about-town Pelly has been friends with Harry and his brother William for nearly 20 years.
Speaking about the mystery woman that William was chatting to in the Miami nightclub, an onlooker told the Miami Herald: "We saw Harry happily chatting with his tablemates and one brunette female in particular, it was all innocent, friendly and, well, civilised."
Another source added that the pair appeared to be friends, telling the MailOnline: "It seemed like a really civilised dinner, it was pretty low key. Harry was sat next to a tanned brunette woman and they were chatting away, but it was hard to tell if it was flirtatious or not."
After arriving in Miami, Harry appeared keen to start practicing his chat-up lines. On Thursday, footage of the prince emerged at the SoHo Beach House approaching a table of ladies.
In the film, obtained exclusively by NY Daily News, Harry is seen approaching the table full of women and telling them how it was "nice meeting you".
Pelly and Wilson are due to marry in Memphis this weekend. Prince William is expected to attend but Kate Middleton is thought to be staying at home with Prince George.