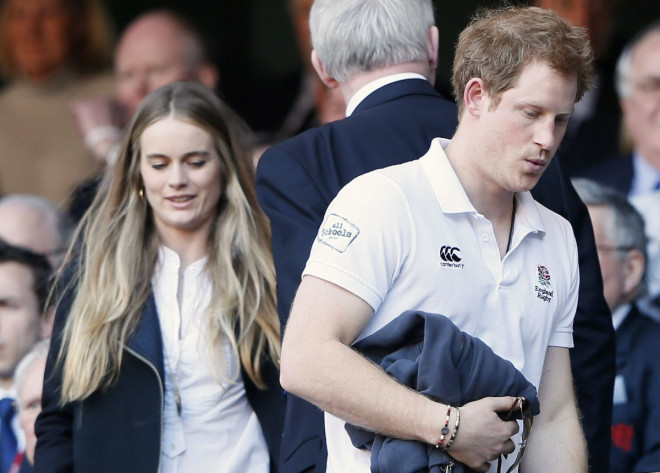 Prince Harry and longtime girlfriend Cressida Bonas have reportedly split up.
According to Showbiz Spy, it was Bonas who decided to end the relationship as she did not feel ready to marry into the royal family and would prefer a life away from the spotlight.
Here is everything we know about the break up so far:
Cressida didn't want royal lifestyle
An insider from Showbiz Spy said, "Harry and Cressie have split. Harry wants to settle down and get married like his brother. But Cressie is still young and had huge reservations about marrying into the royal family."
Amicable
A Bonas family source told Us Weekly that the split was amicable: "It's very sad that they have decided to split. It's very amicable, but they have decided to go their separate ways."
"They're off, but I don't think it's for good," the source added. "They hit a rocky patch and this decision is the result of that. Harry is the type to want to take breathers and then try again."
Cressida wanted to focus on her career
There have been reports that Cressida wanted to focus on her career. After recently graduating from the Trinity Laban Conservatoire in Greenwich, she is currently working for a marketing company in Soho.
The Telegraph reported: "[The split] gives Cressida the opportunity to focus on her career but they would like to have a few days to be left alone."
Needy
According to a source from People, Harry "recently confided to friends that things were not going well," as he "found her too needy and it just wasn't working out".
Kate hates Cressida
Showbiz Spy reported that Cressida's relationship with Kate played a part in the breakdown of their relationship. "Kate and Cressie just didn't get along," a source said. "Kate initially thought Cressie and Harry were the real deal and their relationship would end in marriage. But in the end, she just couldn't warm to her."
In March, it was reported that Kate had banned Cressida from spending time with Prince George, unless accompanied by a nanny.
"Harry and Cressida have offered on a number of occasions to watch George while his brother and Kate go out for an evening," said a source. "However, each time Kate squelches the offer – politely declining by saying her mother, or sister Pippa, will tend to George while they're away. Harry finally confronted William and Kate, demanding to know why their offer to watch George is always rejected, bellowing, 'Don't you trust us?'"