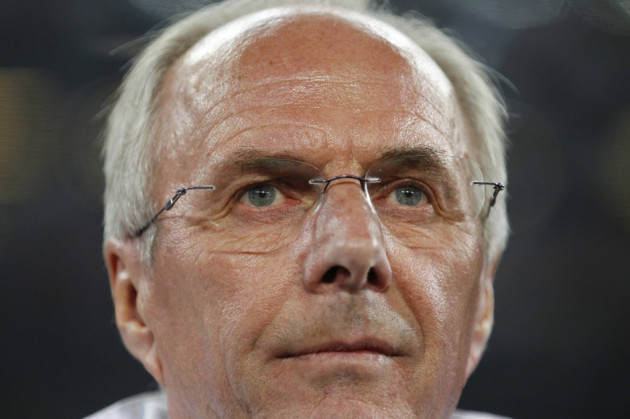 Sir Alex Ferguson has confirmed that Sven Goran Eriksson was in line to replace him as Manchester United manager prior shelving retirement plans.
Ferguson was due to originally retire at the end of the 2001/02 season before being convinced to make a dramatic U-turn on the decision by his family.
Speculation was rife regarding Ferguson's successor and the Scot has revealed in his new autobiography that Eriksson, at the time the England manager, was due to succeed him at Old Trafford.
"I phoned Maurice Watkins [former United director] who laughed when I told him about my U-turn," Ferguson wrote.
"The head-hunters were due to meet a candidate to succeed me next week. Sven Goran-Eriksson was to be the new United manager, I believe.
"That was my interpretation, though Maurice never confirmed it. 'Why Eriksson?' I asked him later. 'You may be wrong you may be right.' Maurice said."
Ferguson's memoirs correlate with former chief executive Martin Edwards' recollection of events, with the man who originally hired the Scot admitting in 2011 that Eriksson was indeed in line to take over.
Eriksson had already masterminded England's qualification for the 2002 World Cup after being appointed as the first foreign coach of the national team.
The Swede was however known for regularly holding discussions with other sides and almost became the Chelsea manager in 2003 after reportedly signing a pre-contract agreement with the Blues.
After deciding against retiring, Ferguson went on to manage for another 11 years and after leaving at the end of last season is regarded as the greatest and most successful manager in British football history.
However, the publication of his newest autobiography, which lifts the lid on his relationship with the players who contributed to the finest years in the club's history including Roy Keane and David Beckham, have led to accusations that he has defied dressing room loyalty.
Keane, who left United under a cloud in 2005 after a television interview in which he lambasted a number of first team players, has slammed the criticism in Ferguson's book.