Sir Philip Green, the billionaire under fire for the collapse of BHS which has put 11,000 jobs at risk, has said he won't allow himself to be grilled by MPs unless the man who chairs the work and pensions committee resigns from the inquiry.
Green wrote a letter to Labour MP Frank Field, attacking him for attempting "to destroy my reputation" in the media. He wrote: "I am not prepared to participate in a process which has not even the pretence of fairness and objectivity and which has as its primary objective the destruction of my reputation".
He continued: "I therefore require you to resign immediately from this inquiry. You are not the Pensions Regulator and you have no power over the Pensions Regulator.
"Anything to do with the resolution of the BHS pension issues is in their jurisdiction and not yours and your continued participation in the inquiry will serve only to obstruct a resolution".
The committee is investigating the sale of BHS to a former racing driver, Dominic Chappell. Its subsequent collapse and administraion left a £571m shortfall in its pension fund. Field has certainly been strident in his criticism of Green, who is believed to have taken £580m from the chain in dividends, rental payments and loan interest, before he sold it on in 2015.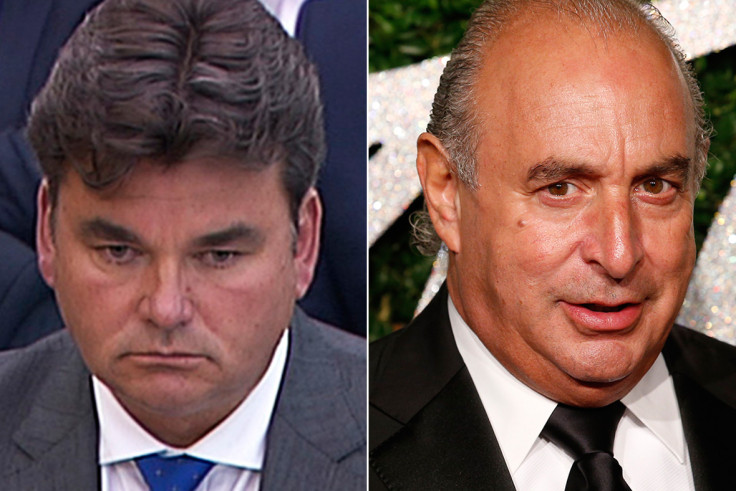 On Friday, Field was quoted in the Financial Times as saying that the committee would laugh at Green if he offered a rescue package containing less than the £600m needed to cover the department store's pension hole. He said: "The committee may have considered a reasonable settlement in the very early days of our inquiry, but things have changed."
This is not the first time Green has attempted to bargain with the work and pensions committee. He previously said he would only appear if his wife Tina, who runs the company which ultimately owns all the Greens' holdings from the tax haven Monaco, was not also called.