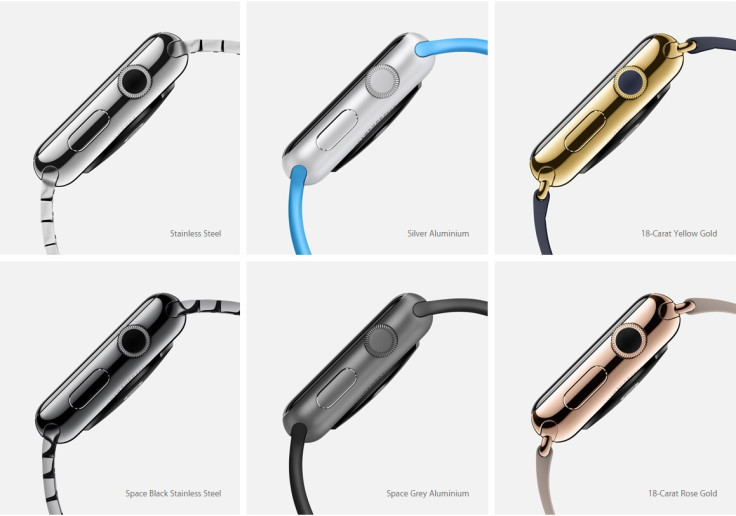 Before the Apple Watch even goes on sale, analysts are already expecting between one and three new versions to arrive before the end of 2015.
The latest insight from KGI research's Ming-Chi Kuo, who has a good track record for predicting new Apple products, claims the iPhone maker will launch up to three new watches featuring new case materials. Kuo believes these will go into mass production in the fourth quarter of 2015, just in time for Christmas.
Going on sale on 24 April, the Apple Watch comes in three versions with three different case materials. The Sport model is aluminium, the regular Watch is polished stainless steel, and the Watch Edition is 18-karat gold.
Kuo said: "Aside from current casing materials... we believe 1-3 new versions of Apple Watch featuring new casing materials are likely to go into mass production in 4Q15," reports 9to5Mac.
There is no word on what these materials might be, but recent reports claim Apple has been developing another premium version of Watch with a platinum case. Citing "people familiar with the matter," the Wall Street Journal claims Apple has studied platinum watch casings, which typically sell for three times more than their solid gold equivalents.
At the other end of the scale, Apple may look to pay homage to the iPhone 5c by launching a range of brightly coloured, plastic watches at a price lower than the current starting point of £299.
As for sales, Kuo predicts Apple will sell between five and six million Watches in the first half of 2015 and around 15-20 million for the entire year. The report then adds that, if the new casings arrive as predicted, then increased sales during the fourth quarter will push up these initial estimates, which are based on the current three-model lineup.
Pre-orders for the Apple Watch open on 10 April. The Sport model costs £299, the stainless steel Watch is priced from £479 to £859 depending on size and style of strap. The gold Watch Edition starts at £8,000 and runs up to £13,500.