Jersey Shore star Nicole "Snooki" Polizzi and fiancé Jione LaValle are parents to their first child together - a boy, named Lorenzo Dominic LaValle. Snooki gave birth at the St Barnabas Medical Center in Livingston, New Jersey.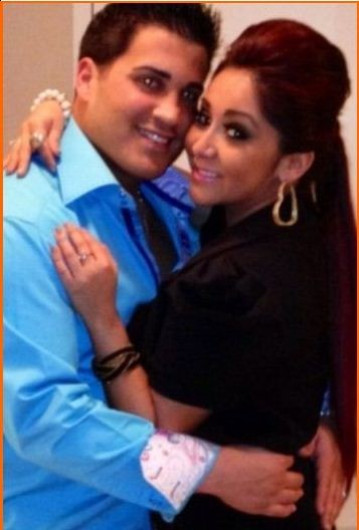 "The world just got another Guido!!!" a spokesperson for the new family told MTV, in response to which the music channel released a statement saying: "We couldn't be happier for Nicole and Jionni on the healthy delivery of their baby boy! We look forward to Lorenzo's first trip to the Jersey Shore and can't wait to see his first animal print onesie."
The reality show star posted a photograph of herself before entering the hospital for the delivery, with the caption "fierce". The photograph was of a lion, a tiger and a cheetah. She also referred to herself as a "balloon waiting to pop" in an earlier tweet. A report on E! Online then confirmed the 24 year old had gone into labour.
Meanwhile, her spokesperson called for the word to respect her privacy at this time.
"While we understand she has fans everywhere - hospitals now included - we ask that her privacy be respected moving forward. We'll all get to meet her Italian Stallion newborn soon enough," the spokesperson said.
In an earlier interview with Touch Weekly, Snooki discussed tensions associated with becoming a mother and admitted she was nervous about the prospect and hoped she knew what she was doing! She also admitted her pregnancy was crazier than anything she experienced throughout her time on Jersey Shore.
"At the Shore you're going to hook up, get into a fight or go to jail. You only have three options. But being pregnant you have no idea what's going on!" she told the magazine, adding, "I don't think anyone really knows what they're doing with the first kid. But I think I will be a good mom. I hope so!"
Snooki and LaValle have been dating for two years and announced the pregnancy in May, when she was already in her sixth month.
"Thank You everyone!! Sorry about that wait but glad everyone's happy!! Nicole and I are real excited!! Our baby is going to be #ShortnTan," LaValle tweered back then.