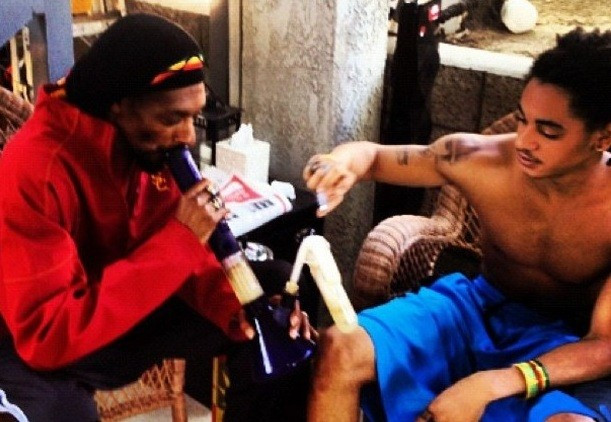 Rapper Snoop Dogg has defended his decision to take drugs alongside his teenage son.
The rapper, real name Calvin Cordozar Broadus, sparked controversy when pictures surfaced of the duo indulging in a bong and preparing marijuana joints.
In an interview with the Hollywood Reporter the hip-hip star addressed the backlash and explained that he would prefer that his kids got their drugs and knowledge from him rather than on the street.
"My kids can do whatever the hell they want," he said.
"For me to say otherwise would be hypocritical. A lot of motherf**kers don't have a relationship with their kids, and that's when they get on drugs and have suicidal thoughts and drive drunk.
"Me and my son are mellow. I'm his father, so I wanna show him the proper way because he looks up to me."
The 40-year-old rapper famed for his love of marijuana, went on to explain that he thought his kids needed to find their own path in life.
Broadus, who now goes by the name Spanky Danky, is said to have dropped out of college to persue a career in hip-hop.
"I see myself in him, but he needs to walk in his own shoes," Snoop said.