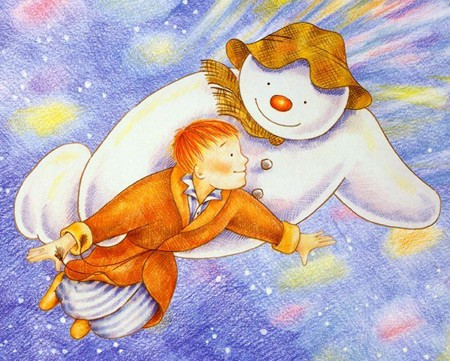 The Snowman, a festive favourite with children, is to be remade almost 30 years after the original film first hit TV screens in 1982.
Channel 4 has decided to give the animated Christmas story an update although the film's much-loved theme song, Walking in the Air, will be scrapped.
The new version of the film is about to go into production, with many members of the original creative team taking part.
The updated film, expected to cost £2 million, is due be shown next Christmas as part of the television channel's 30th anniversary celebrations.
Critics have already slammed Channel 4 for ruining what has become an iconic film with plans to include new characters and new settings.
The most drastic change expected in the updated version will be the loss of the song Walking in the Air, which was composed by Howard Blake and sung by St Paul's chorister Peter Auty.
Aled Jone's did a cover version of the song in 1985, which made it to No 5 in the UK charts on the back of the film's success.
The 26-minute animation was adapted by Dianne Jackson from Raymond Briggs's 1978 book of the same name for Channel 4 in 1982.
Speaking to The Guardian, Mr Briggs said that although he had consented to a new version being made, he would not be involved in the production.
"I am keeping a polite distance," he said. "I haven't written the new story. I was against making a new version for years and refused to agree, but there has been such an elapse of time, 30 years, a lot of people have died in that time.
"An awful lot of the old team are being reassembled to make it that is good. I am not grumpy at all about it."