Edinho, the son of soccer legend Pele, who was sentenced to 33 years in jail for drug trafficking and money laundering offences, has turned himself in to Sao Paulo police on Friday (24 February).
The former professional goalkeeper was first arrested in 2005 over the charges and was eventually convicted and sentenced in 2014. However, he denied the charges and appealed against the sentencing.
On Thursday (23 February), a judge reduced his sentence to 12 years and 10 months and also ordered him to be jailed while he appealed against the latest ruling. Earlier, he remained free while he fought the previous court sentence.
Edinho, whose full name is Edson Cholbi do Nascimento, reiterated his innocence at the police station in the Brazilian city of Santos. He told reporters that he was "being massacred by the legal system" as there was no evidence against him. "I never had any involvement with money laundering," he said, according to BBC News.
Edinho, 46, admitted earlier that he once had a drug problem, but has been clean for many years.
According to Reuters, Edinho said he was friends with the other accused in the case, but he was never personally involved in any act of money laundering or drug trafficking.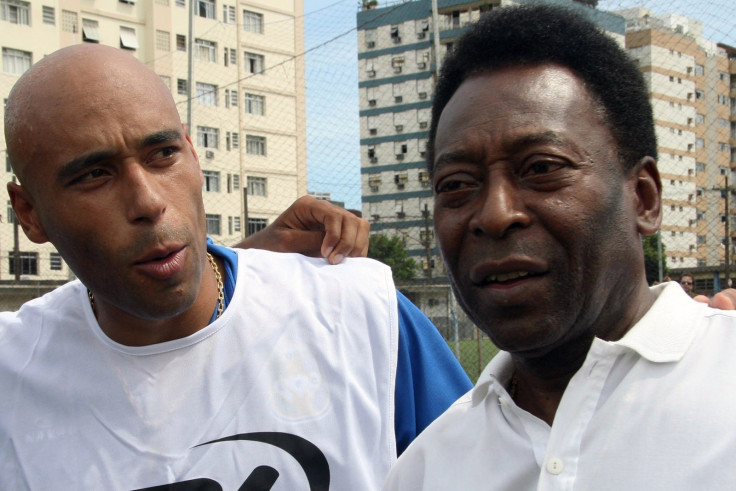 "I am very frustrated because I am being accused of money laundering and I never did that, there is no evidence of that. The argument is about my friendship with the other accused, and I never denied that, but I never laundered money."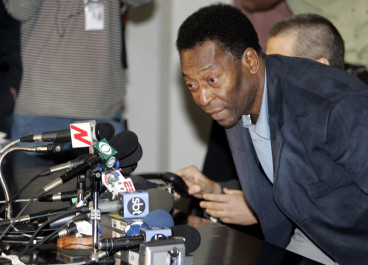 There were four other accused who were sentenced in the case along with Edinho. One of the accused Ronaldo Duarte Barsotti, known as Naldinho, was said to be in control of much of the drug trafficking in the Greater Santos region.
Edinho's arrest in 2005 shocked and upset many soccer fans in the region, especially the people of Santos, the city where Pele earned his reputation and fame. Pele reportedly visited his son while he was in jail and in 2006, had expressed his confidence that justice will prevail in his son's case.
"God willing, justice will be done. There is not a shred of evidence against my son," Pele had reportedly said.