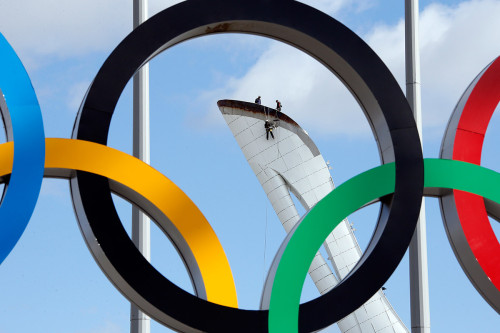 A spoof Twitter account has been created to document the grim experiences of accredited journalists reporting from the Sochi Winter Olympics. Some say the accommodation provided is as hazardous as some of the sports.
Sochi Problems now has over 13,000 followers, who are revelling in the pictures of wasps in pots of condiments and broken hotel doorknobs.
Here is our pick of the most hilarious tweets so far:
Criticism is rife over whether the games are indeed ready to begin later this week, after tired journalists have complained about unfinished construction works and a lack of water in hotels.
Some have even reported their hotels are missing reception lobbies, as they have not been finished yet, while others pose next to curtain poles that hang precariously from windows.
Someone posted a picture of an open manhole in a pavement, while another has tweeted a picture of a foul-looking yellow liquid, which allegedly came from a bathroom tap in her hotel.
Sochi has become a source of controversy, with some claiming Russia is not ready to host the Olympic games. Along with uninhabitable hotel rooms, terrorist threats and concerns over the treatment of the Russian LGBT community are also rife.
In another controversial revelation, it was announced this week that t.A.T.u, a Russian pop duo who used lesbian imagery to gain worldwide fame, have reportedly been asked to perform at the opening ceremony at the games.