It has been 15 years since the disappearance and deaths of Holly Wells and Jessica Chapman in what has become known as the Soham murders.
The two 10-year-old girls were found dead near RAF Lakenhealth, Suffolk, on 17 August 2002 by a local farm worker. They had been killed by Ian Huntley, a caretaker at a local secondary school, Soham Village College.
Tonight (25 April), a Channel 5 documentary called Soham Revisited: 15 Years On, examines the events – that took place in the small Cambridgeshire town – which horrified the country
It documents key events running up to Huntley's conviction on 17 December 2003 for the girls' murder and his sentence to two terms of life imprisonment – with the High Court later setting this to a minimum of 40 years. Maxine Carr was the girls' teaching assistant at St Andrew's Primary School – and Huntley's partner. She provided him with a false alibi and received a three-and-a-half year prison sentence for perverting the course of justice.
Recap of the murders
Wells and Chapman had been at a barbecue at the Wells' home in Redhouse Gardens, Soham, on Sunday 4 August 2002 when they disappeared that evening. The girls went out to buy sweets at 6.15pm, walking past Huntley's home on their way.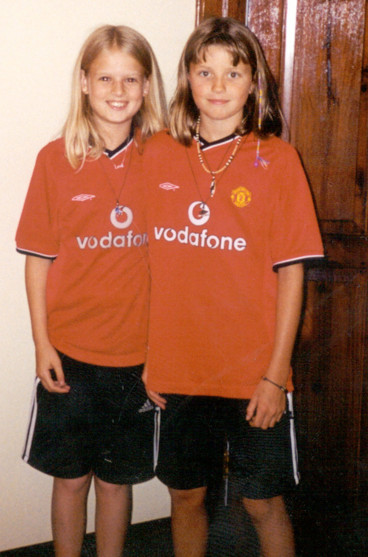 When Huntley saw the girls, he asked them to come into his house, claiming that his girlfriend Carr – who they knew – was in the house too. She was not in the house and was, in fact, in Grimsby visiting family. Shortly after the girls entered the house, Huntley murdered them.
His motive for killing the innocent schoolgirls is still unknown, but minutes before seeing them Huntley had reportedly slammed the telephone down on Carr following a row.
Huntley had alleged that Carr had cheated on him, and the police suspected that he murdered the children in a jealous rage.
The girls had been missing for 13 days when their bodies were found in a ditch around 12 miles from Soham, with police stating that both corpses were "severely decomposed and partially skeletonised."
Since his imprisonment, Huntley has attempted suicide, taking 29 antidepressants in 2003 – which he had stashed in his cell. After recovering within 48 hours, he was moved to Belmarsh prison in London. On 23 January 2008, Huntley was moved to Frankland Prison near Durham.
Soham Revisited: 15 Years On airs at 9pm on Channel 5 tonight.