Somalia: New Al-Shabaab video features Somali-American fighter killed in 2014 parliament attack
Ibrahim Abdulrahaman Mohamed led the May attack on the Somali parliament in Mogadishu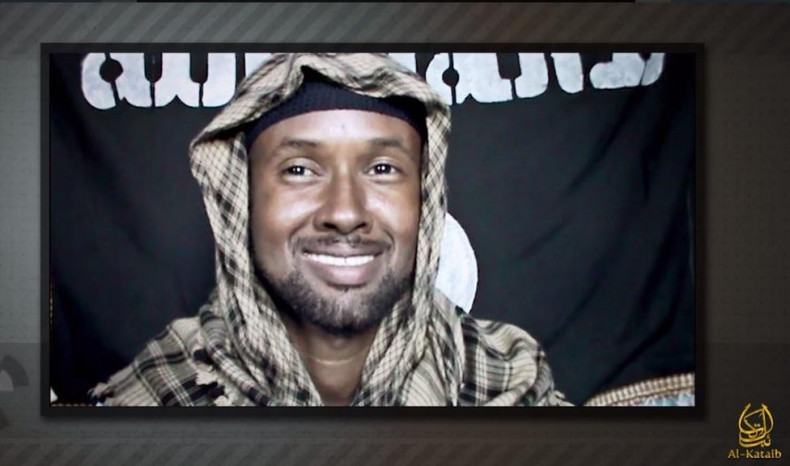 A Somali-American from Minnesota has been revealed as the leader of a deadly attack on the Somali Parliament in May 2014.
Identified as Ibrahim Abdurahman Mohamed, the fighter was a militant in the Somali extremist group, Al-Shabaab. In the video, it is claimed that Mohamed led the deadly assault on the Somali parliament in Mogadishu which left more than 10 people dead.
In the video, Mohamed is shown brandishing an AK-47 rifle and speaks to the camera in English, with a slight hint of an American accent.
"You know these [non-believers], they are running around and they think with their Hummers and tanks and airplane[s], and they got these military gear and they think this is going to save them," Mohamed said. "That is not going to save you."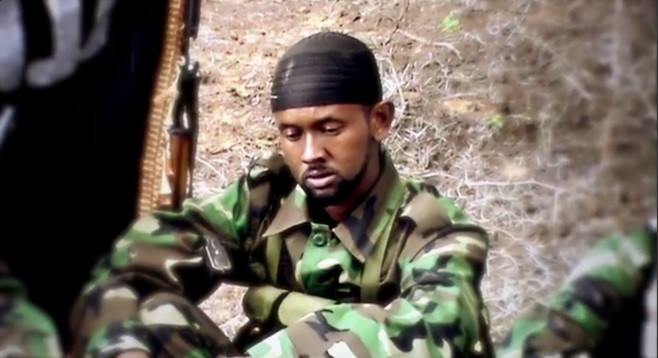 Mohamed originally lived in the Minneapolis–Saint Paul – Minnesota's Twin 'Cities'
Al Kataeb media
The terrorist threateningly urges his enemies to "bring everything you got". He insists that "we will bring Allah with us".
Four police officers were confirmed dead along with at least six members of security. Several Somali MPs were also injured in the attack.
The news comes after it was recently announced that one of Al-Shabaab's top intelligence chiefs had been killed in a US air strike in Somalia.
Tahlil Abdi Shekar was killed, along with another militant, when his vehicle was struck by several Hellfire missiles, near the Somali town of Saakow earlier this month. The news was confirmed by a US official, who spoke to Reuters anonymously.
Despite their strong numbers, al-Shabaab's senior leadership has been damaged in recent months.
Three months ago, al-Shabaab's leader, Ahmed Abdi Godane, was killed in a US air strike.
Under Godane's leadership, the Islamist group, also known as Harakat Shabaab al-Mujahidin, pledged their allegiance to al-Qaeda.
Godane was succeeded by Ahmad Umar, also known as Abu Ubaidah, in September 2014.
One of the most wanted members of the Somali terror group also recently "gave himself up" after his house was raided near the Kenyan border.
Zakariya Ahmed Ismail Hersi was a key part of the Islamist organisation's intelligence wing and once had a $3m (£1.93m) bounty for his capture through the US State Department's Rewards for Justice program.