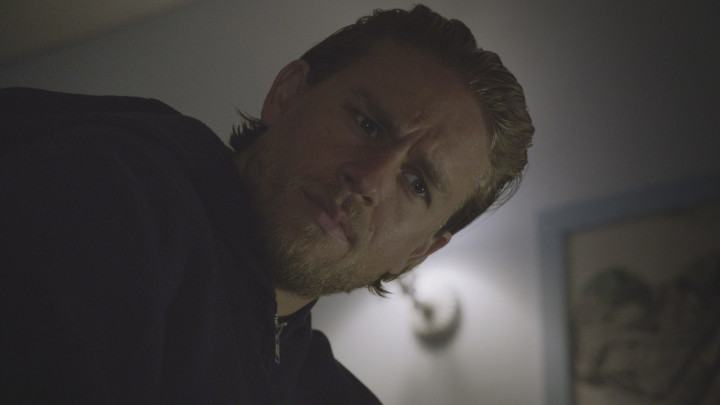 Sons of Anarchy, Season 7, is inching closer to its final ride and each episode of the biker series is leaving its fans enthralled.
Episode 11 titled 'Suits Of Woe' is perhaps the best episode ever in the series before the finale as the ugly truth about Gemma has finally been revealed before Jax Teller.
Abel's innocent question about why his grandmother killed his mother has kept Jax awake all night long, even as Gemma begs the 'ghost of Tara' to forgive her saying that she really is sorry.
Meanwhile, Wendy is in no mood to keep secrets and reveals that Juice was hiding in her apartment before she checked out of rehab and that Unser discovered Juice, the only witness to Tara's murder, there.
She also tells Jax that it was Gemma who was harbouring Juice all this while.
Completely unnerved by the revelations, the SAMCRO president heads off to seek answers from Unser but not before asking Wendy to "take care of our boys."
At this fragile time he can only trust Wendy, who has nothing against him or his sons, the only one without any selfish aspirations.
But what Unser tells Jax is beyond the SAMCRO prince's expectations. He says that the member of the Chinese gang identified by the SAMCRO matriarch as Tara's killer was actually in jail during the unfortunate event.
Unser arranges a face-to-face meeting between Jax and Juice and the intensity of that scene is very well portrayed by show creator Kurt Sutter.
"I need the truth, somehow, I know you're the one who can give it to me," Jax tells Juice.
Both the men are emotionally strong but the fragile situation has made them teary as the truth starts unfolding.
"The way she killed her, so brutal" Juice tells Jax about Gemma's evil deed and adds, "Eli was about to call it in. I killed him."
A furious Jax leaves but not before delivering the iconic lines: "Thank you for telling me the truth, I'll make sure it's quick."
Juice calls Gemma to inform her that Jax knows about her involvement in Tara's murder. This leaves the grandmother stunned.
She hides from her son's wrath while the SAMCRO president asks his club to search for her.
So far, the entire seventh season has been about the bloodbath in the name of avenging Tara's murder.
The countless killings have turned Charming into a ghost town and Jax into a reaper. Besides, the club lost their very own Bobby at the hands of August Marks and crew.
Now, the SAMCRO gang needs an answer and Jax has to come up with a fitting explanation. What Jax tells the club is touted as one of the greatest lines from this season.
"I'm sorry the family I was given has created so much chaos in the family I've chosen," he tells the club.
The episode concludes with Nero asking the father-of-two to leave everything behind and start a new journey.
He asks Jax to fulfil Tara's dream of leaving SAMCRO and Charming, and move on for a peaceful life elsewhere with his two little sons.
But can Jax really leave everything behind? Will he do justice by killing off Gemma and Juice? Or, will he die in order to inflict the deepest pain in his mother's heart?
All questions will be answered when Sons of Anarchy Season 7 returns with episode 12 'Red Rose'.
The next episode of FX's blockbuster biker drama may prompt Jax to make the ultimate decision.
Keep watching this space for more updates on your favourite show, Sons of Anarchy Season 7, which airs every Tuesday on FX networks.