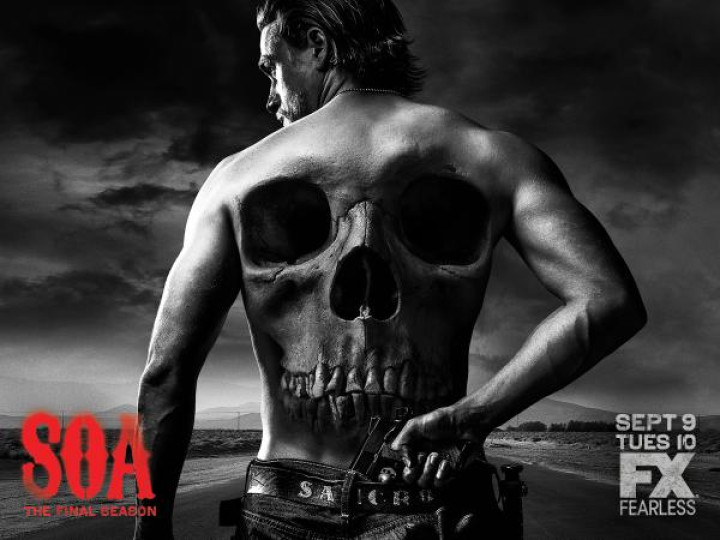 Sons of Anarchy Season 7 returns with another exciting episode titled as Playing with Monsters meaningfully describing Jax's revenge journey as he is planning to enter the Lin Triad gang with an aim of destroying them.
The official synopsis of episode 3 reads: "Samcro exploits an opportunity to secure an important alliance."
Charlie Hunnam's character was bewildered after his wife Tara's murder, which he thinks was executed by the Chinese gang.
Though he is turning into a reaper and plans to kill everyone involved in his beloved wife's death, he also wants to save SAMCRO, his motorcycle club.
Kurt Sutter's biker drama is heading towards the end of the epic journey and fans are expecting their favourite SAMCRO president to kill his mother before the finale.
But with two episodes gone, Gemma's death seems difficult at this point of time as she is plotting to put the blame on others while saving Juice, the only eyewitness of her crime.
"Gemma is trying to juggle that lie, deal with the remorse and the guilt of that lie... and I just felt like that tension is really great," Sutter, the show creator of the superhit FX series told TV Guide.
"If and when Jax gets that information about Gemma, there's not a lot of things that can happen other than his reaction, the heartbreak of that and what does he do in that moment. There's not a lot of room for anything else after that," he added.
Though Jax is on a mission to save his club and plan his revenge simultaneously, the show will surprise with the number of deaths this season.
"We're wiping everybody out," Kim Coates, who plays the popular character Tig, told E! Online's Spoiler Chat. "It's a very, very sad season. It's nuts. It's a gnarly season."
Sons of Anarchy Season 7 Episode 3 Playing with Monsters airs on Tuesday, 23 September on FX networks.
Click here to watch the premiere episode of Sons of Anarchy online.
Click here to watch the live stream of the episode via video on demand.