Sony has unveiled two new product categories at Mobile World Congress 2017, announcing the Xperia Touch ultra short-throw (UST) projector alongside a more advanced iteration of its Xperia Ear wearable.
The Xperia Touch is an interactive Android projector that turns any flat surface into a 23in HD touchscreen. Built using Sony's SXRD projection display technology, the device supports multi-touch input for games and video content that can be displayed at 60 frames per second.
Touch is capable of detecting precise finger movements through a combination of infrared and a built-in camera, and sports barometer, temperature and humidity sensors for real-time environmental information. The device runs the Android mobile operating system and can also project secondary displays connected via HDMI cable.
Xperia Touch is compatible with PS4 Remote Play, allowing users to connect it to a PlayStation 4 console over Wi-Fi and play games through the device using a DualShock 4 controller. The projector features 32GB internal storage that can be expanded up to 256GB using a microSD card.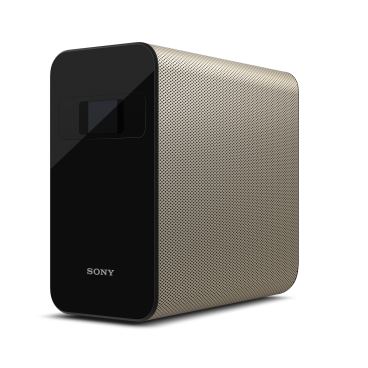 Sony hopes the touch capability and sensor architecture will provide a new platform for developers to build and create apps on. Hiroki Totoki, president and CEO of Sony Mobile, labelled Touch "a revolutionary interface" that would create "whole new interactive communication experiences".
Xperia Touch will be available at select retailers as well as on the Xperia online store in selected countries from spring 2017, with a fairly hefty RRP of €1,499 (£1,270, $1,580).
The second new device to join Sony's roster is the Xperia Ear Open-style Concept, which builds on the technology of the 2016 Xperia Ear.
The device is based on 'open-ear' audio technology that lets users listen to music and receive notifications, whilst still being able to hear sounds from their surroundings. As with the Xperia Ear, the new device is powered by the Sony Agent personal assistant, which uses voice interaction and head gestures like nodding and tilting to interact hands-free.
This includes a new voice chat service called Anytime Talk, which lets users start chats with other Ear wearers simply by hitting the in-built button, or with a head movement. Sony will roll out a beta version of the service for the first-generation Xperia Ear over the coming months.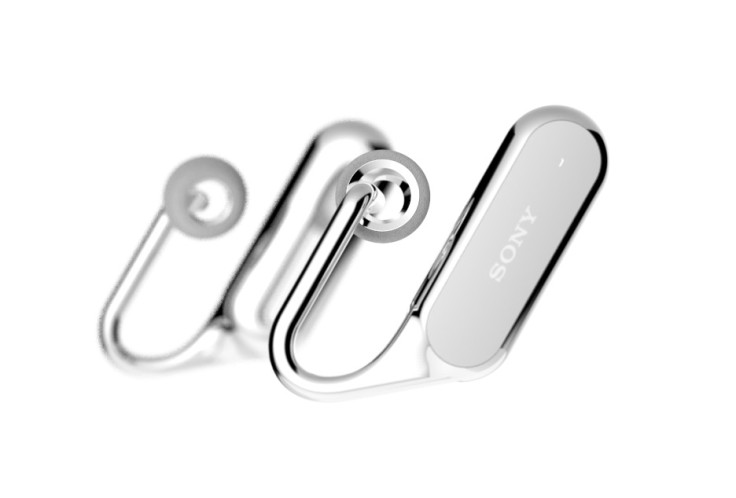 Sony says it is exploring the possibilities of integrating its digital assistant into other Xperia smart products, potentially in a move to compete with Amazon Alexa. Xperia Agent is also being used for a new cloud AI platform built in cooperation with messaging company Line, which Sony said will offer "a new communication experience".
A release date for the Xperia Ear Open-style Concept has not yet been confirmed by Sony.
For all the latest news from MWC 2017, follow us on Twitter @IBTimesUKTech.