Sony's PlayStation 4 has beaten launch week sales of the Xbox One, PS3 and PSP to become the fastest-selling video game console in UK history.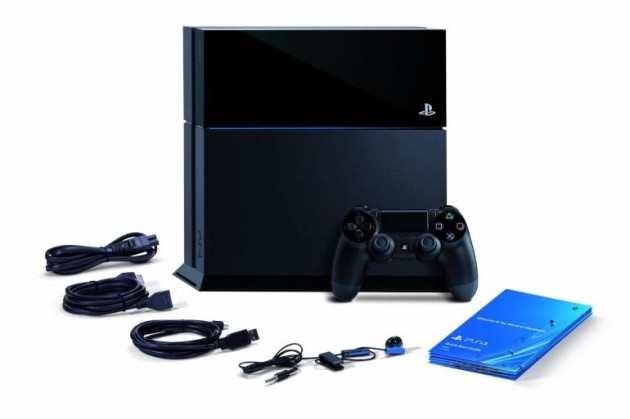 Gfk Chart-Track, which monitors the sales of music, software and videos in the UK, has confirmed that the PlayStation 4 sold 250,000 units in the first 48 hours on sale, topping the Xbox One, which sold around 150,000 units in the same time period.
The previous record was set by the PSP when it launched eight years ago, selling 185,000 units in its launch week.
The PS4 went on sale in Europe and across the UK at midnight on 29 November, with fans queuing up outside Sony's Ps4 Lounge in Covent Garden for three days to be among the first to pick up the new video game console.
The top selling PS4 video games are:
4 - Killzone: Shadow Fall
Sony sold 1 million PS4 units in the US within 24 hours when it launched the latest generation console on 15 November, while Microsoft sold 1 million Xbox One consoles within 24 hours worldwide on 21 November.
PSN Problems
On Friday afternoon, hundreds of users on Twitter and Reddit reported that they were unable to access their PlayStation Network (PSN) accounts, which meant that they could not download and implement crucial day one firmware updates to prepare the machine for use.
Sony told IBTimes UK on Friday that the cause was due to heavy traffic on the network from too many users logging on at once.
The issue also affected users in the US trying to logon to the PSN to redeem voucher codes.
Fred Dutton, manager of the Sony PlayStation Blog in Europe, continued to update the blog throughout Friday and Saturday, saying that Sony was working on identifying the source of the problem affecting the PSN.
"We have been working on the PSN service roll-out throughout the weekend and are continually increasing the availability of the voucher redemption functionality," Dutton wrote in the blog post.
"The next phase of the roll out is to introduce the What's New Activity Feed and Live Item in the Content Information Screen, which we will be able to update you on tomorrow. Thank you for your continued patience as we manage PSN to restore full service."