Sony is yet to provide details on the battery capacity of its new flagship smartphone, Xperia Z, which was unveiled at the international Consumer Electronics Show (CES) in January at Las Vegas. The manufacturer, however, boasts Xperia Z delivers talk time up to 11 hours and standby time up to 550 hours.
In addition to that, Sony has introduced a new feature in the Xperia Z called Battery STAMINA mode, which improves standby time up to four times by automatically closing power hungry apps whenever the screen is off and starting them up again when the screen is turned on.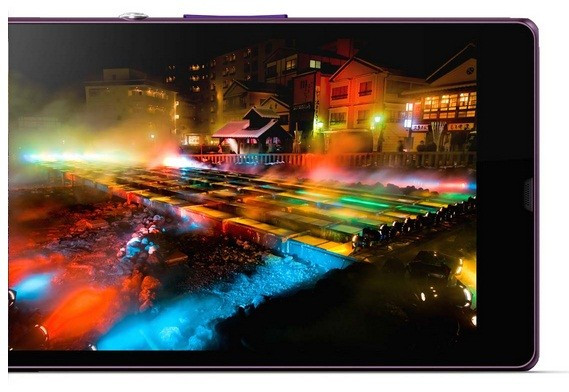 Now here is good news for the users who were eagerly waiting to know the battery performance of their latest Xperia device. The first battery test results are out. GSMArena has conducted a range of tests revealing the battery endurance of the new Sony Xperia Z, which is said to be using a large 2330mAh battery.
To begin with the 3G talk time test, the Xperia Z stayed for an impressive 16 hours and three minutes, although it could not beat Motorola RAZR Maxx (ICS version) which delivered talk time for above 21 hours in the same test. However, Sony's latest handset outshined more than five dozens of rival smartphones including Nexus 4, Optimus G, HTC One X+, first generation Galaxy Note, both ICS and Jelly Bean version of Galaxy S3.
This is quite surprising to see, the Xperia Z stayed for five almost five hours more than the claimed official talk time.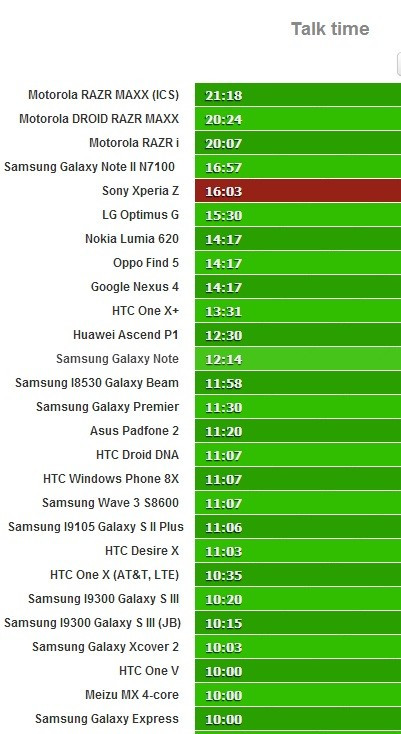 Unfortunately, the Xperia Z managed to survive for slightly more than five hours in the video playback battery test. The device reportedly lost about 90 per cent of charge in five hours and 39 minutes. This is approximately 11 hours less than the video playback life by Motorola RAZR Maxx which lasted up to 16 hours and 35 minutes in the same test.
The result was disappointing again in the web browsing test with Xperia Z surviving up to six hours and 37 minutes. The iPhone 5, which is considered to be one of the biggest rivals of Xperia Z, occupied the first position in the test with a web browsing life of nine hours and 56 minutes.
Finally the battery endurance test suggests the Xperia Z can last up to 48 hours in a single charge; which means users need to charge their smartphone once in every 48 hours.
Click here for step-by-step guide to root Sony Xperia Z running on official Android 4.1.2 Jelly Bean firmware.