Xperia Z3 owners are in for some great news, as Sony has reportedly demonstrated its former flagship phone running Android 5.0.2 Lollipop in a teaser video at the Mobile World Congress (MWC) in Barcelona.
Sony had earlier announced that the new Lollipop update would be available for the entire Xperia Z line-up including the original Xperia Z. The company seems to have lived up to its promise with the highly-anticipated launch of Xperia M4 Aqua and the Xperia Z4 tablet at the MWC where both the devices were seen running the latest version of Lollipop out of the box.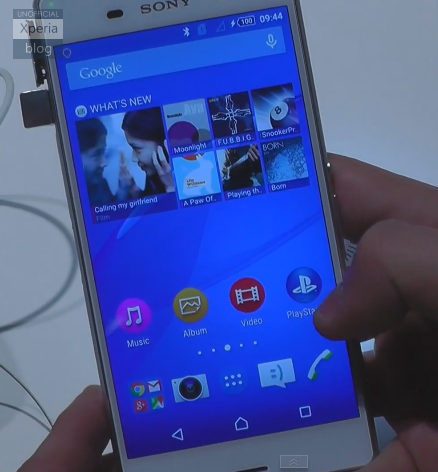 The Italian version of the MWC video depicting Xperia Z3 with Android 5.0.2 onboard has been making waves on the internet, and credit is due to its uploader Spazio iTech.
Although it is not yet clear if the Lollipop version running on the Xperia smartphone is the final release, it is ascertained that the Z3 is indeed running Android 5.0.2 with build number 23.1.A.0.632.
Some key changes ported to this build include a new homescreen, back and recent keys, rebranded Music app, a new app switcher (with 3D rolodex design) and a new notification area with support for quick toggles.
XperiaBlog reports that the performance of the phone seems very zippy with Android 5.0.2 Lollipop onboard, as the software is said to be a final or near final release.
Check out the Xperia Z3 running Android 5.0.2 Lollipop in the demo video below: