Sony Xperia Z3 Tablet Compact Review: A True Rival to the iPad Mini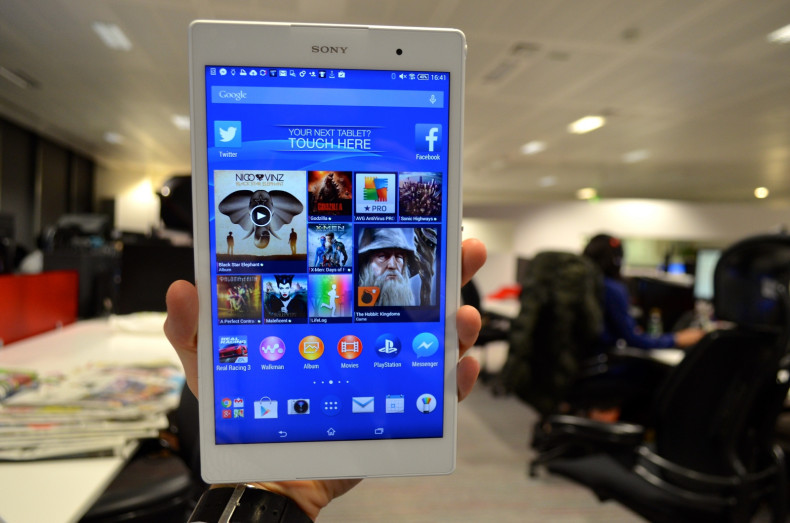 Key Features:
Android 4.4 KitKat (update to 5.0 coming early next year)
8in screen with 1920 x 1080 resolution
Quad-core, 2.5GHz processor with 3GB RAM
Waterproof
Price as reviewed: £329 (16GB)
Sony Xperia Z3 Tablet Compact Review
Completing a three-pronged assault from Sony and its flagship Xperia Z range, the Z3 Tablet Compact is, as the name would suggest, a small tablet built using the same DNA as the recently launched Z3 and Z3 Compact smartphones.
The Compact is essentially a smaller version of the Xperia Z2 Tablet which we reviewed earlier in the year, and at £329 for the 16GB Wi-Fi model, it's £10 more than the equivalent iPad mini 3. Is this the pint-sized Android tablet you've been looking for?
Sony Xperia Z3 Tablet Compact: Design
Being almost a centimetre narrower, 1.1mm thinner and a significant 60g lighter than the iPad mini 3, the Sony feels much more compact than its Apple rival, despite the screen being slightly larger. Most of the weight saving comes from opting for plastic over aluminium, but this doesn't detract too much from the premium feel of the Xperia.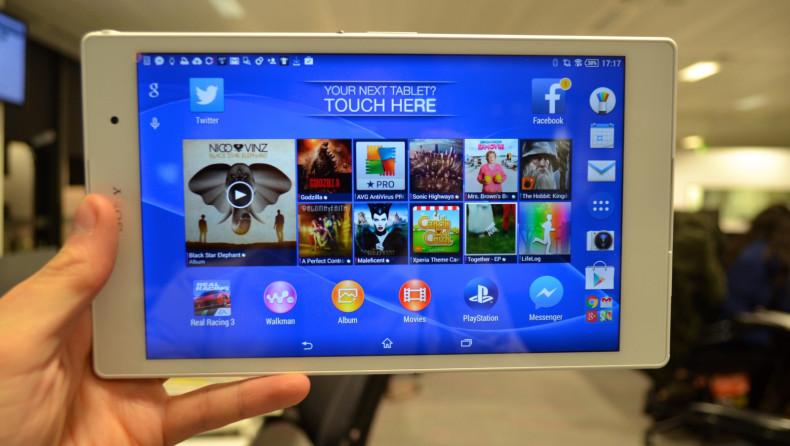 It can't match the iPad's cool-to-the-touch air of quality, but metal details like the corners of the frame, and the power and volume buttons help to lift the Sony's aesthetics above other plastic Androids.
There are dual, front-facing speakers either side of the screen and being waterproof up to a depth of 1.5m for 30 minutes means removeable flaps cover the micro USB port and microSD card slot.
The Tablet Compact doesn't quite have the premium feel of the Z3 phone (or the iPad mini, for that matter), but instead it brings thinness, lightness and waterproofing to the table - and in doing so, fires a warning shot straight across Apple's bow.

Sony Xperia Z3 Tablet Compact: Screen
Opting for film- and game-friendly widescreen rather than the iPad's squarer screen ratio, the Z3 Tablet Compact's display has a Full HD resolution of 1200 x 1920, a pixel density of 283 per inch, and measures exactly eight inches.
The screen has good viewing angles, a strong and even back light, and only a very small air gap between the glass front and the display itself. Colours are bold, but tend to shift slightly to the cooler end of the spectrum, giving whites a blue tinge. It doesn't take long to get used to, however, and only when the Sony is lined up next to the warmer display of an iPad does it look particularly bad.
As I said above, the widescreen shape makes it perfect for film, TV and gaming, but browsing the web in landscape is akin to reading websites through a letterbox. Conversely, the iPad's squarer screen leaves huge black lines above and below widescreen video, so you'll want to bear all that in mind when choosing your next tablet.
Sony Xperia Z3 Tablet Compact: Software and Performance
Currently running Android 4.4 KitKat, Sony has already confirmed that, starting in early 2015, the entire Z2 and Z3 lineup will be updated to Android 5.0 Lollipop. For now though, the Z3 Tablet Compact is instantly recognisable as a Sony; from the Walkman and PlayStation apps, to film, TV and music content, this is a shopfront showing off much of what Sony has to offer.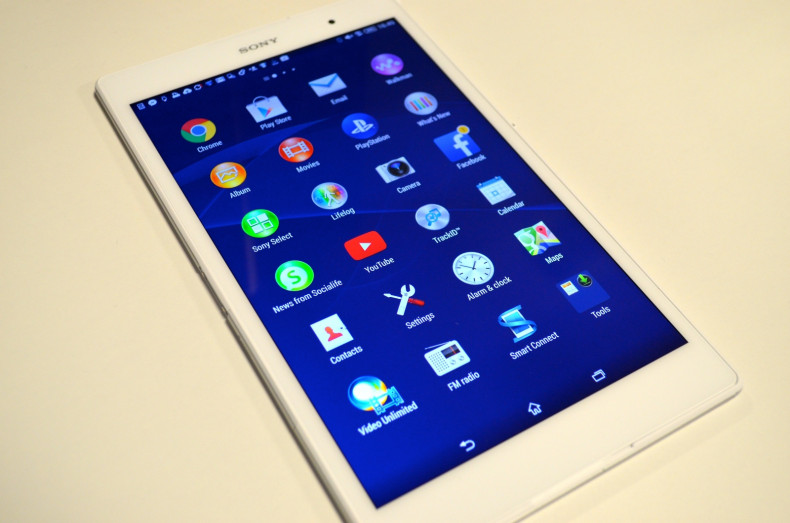 That's no bad thing, but anyone new to Sony's Android experience being greeted by two apps for music (Play music and Walkman) and three for video (Movies, Video Unlimited and Play Movies & TV) could find it confusing. I also have a problem with Sony's app icons; a crossed spanner and screwdriver for the Settings app feels old fashioned, as does the blurry FM radio icon.
Those small complaints aside, Sony's take on Android is a slick and responsive one, with a (mostly) attractive user interface - but I'm keen to see what changes Sony will make for Android 5.0 early next year.
A quad-core, 2.5GHz processor with 3GB of RAM delivers exactly the same performance as the Z3 phone, which means it's near-flawless. The camera occasionally took a second longer to open than other apps, but otherwise everything absolutely flies; apps open quickly, multitasking between them is smooth, HD video plays perfectly and demanding 3D games cause the Sony no problems at all.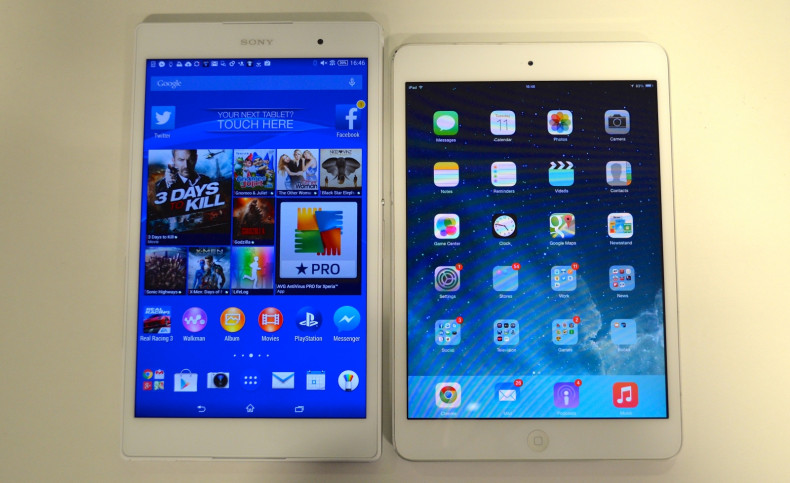 Sony Xperia Z3 Tablet Compact: Cameras and Battery Life
Worth a quick mention are the Compact's cameras; 8-megapixel (MP) on the back and 2.1MP on the front, they produce decent enough results and are powered by the same feature-packed camera app as found in the Z3 and Z3 Compact phones. This means a range of augmented reality options, manual controls, and no fewer than 17 different shooting modes for everything from fireworks and pets, to landscapes and food.
Finally, battery life is superb. Following in the footsteps of the equally impressive Z3 and Z3 Compact, the tablet's stamina meant a full 10 hours of Netflix streaming with the screen at 75% brightness is no problem; in more general terms, a weekend of heavy use should be achievable for everyone, no matter what their demands are.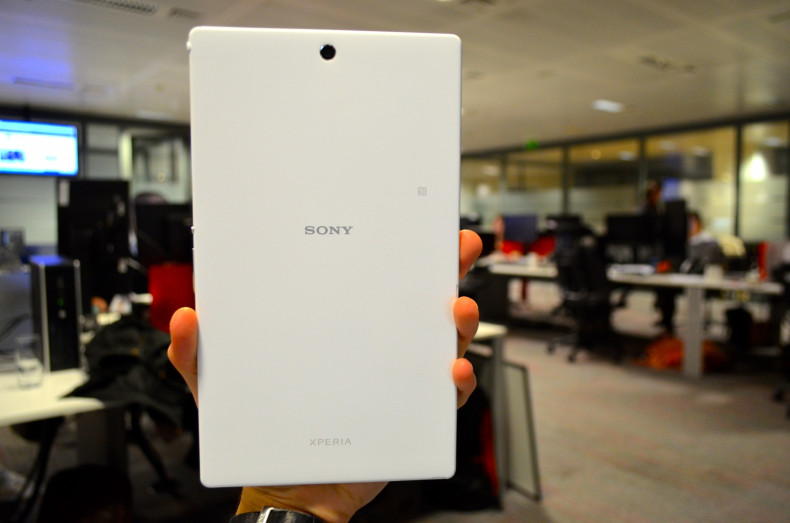 Sony Xperia Z3 Tablet Compact: Verdict
A beautifully thin and light tablet with a bright and sharp Full HD screen, the Xperia Z3 Tablet Compact has a lot going for it. Sony's take on Android could perhaps do with a spruce up visually, but we expect the jump to Lollipop early next year to address this.
Performance is every bit as good as the iPad mini 3, only with the added bonus of waterproofing and expandable storage. Apple still has the upper hand when it comes to the quality and quantity of its App Store, but with each passing year this is becoming less of an issue as Android developers continue to up their game.
It lacks the premium aluminium body of the iPad, but in return the Sony is much lighter, making it perfect for reading on the train or watching Netflix in bed without your arm getting tired. Throw in great battery life and PS4 Remote Play (more on that when it becomes available later this month) and, beyond the lack of aluminium and a cold, slightly inaccurate screen, it's hard to fault.
Sony Xperia Z3 Tablet Compact Review Scores
Screen: 7/10 - Sharp and bright, but whites look cooler and less accurate than others at this price
Camera: 8/10 - Decent resolution and a good range of features for those who want them
Software: 8/10 - Attractive and responsive, but some icons look dated and entertainment services from both Sony and Google could confuse new users
Design: 8/10 - Excellent size and weight, but lack of aluminium stops it scoring higher
Build Quality: 9/10 - Feels great, with minimal flex. Waterproofing a bonus
Overall: 8/10 - A genuine rival to the iPad mini, with top-end performance, expandable storage and excellent battery life
The Good:
Thin, light and very portable
Waterproof
Expandable storage
The Bad:
Display a little on the cool side
Feels less premium than Z3 smartphone
Priced slightly higher than iPad mini 3