South Africa: 15 feared dead as bus crashes through bridge and is hit by train north of Durban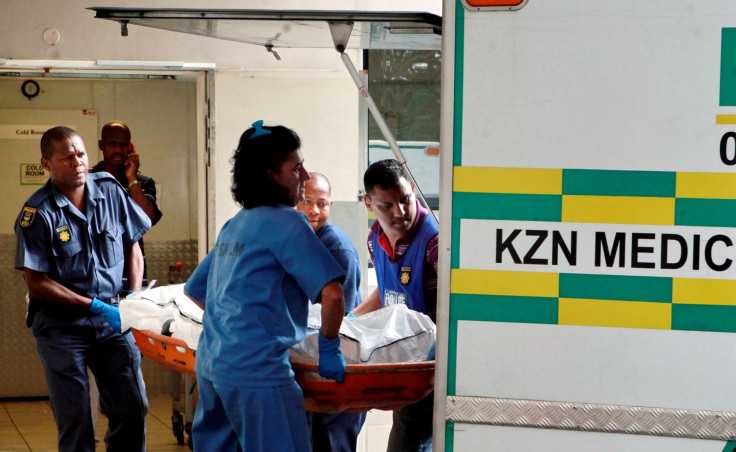 Fifteen people are believed to be dead after a minibus taxi lost control on a highway in South African province KwaZulu-Natal, went down an embankment and was hit by a train, paramedics said. The accident occurred near Shaka's Head, north of Durban, when the people carrier vehicle with 20 passengers went through a bridge landing on railway tracks below.
Five more people are injured, one critically, medics at the scene told ENCA, with some people still trapped in the vehicle.
However, Robert McKenzie from the KwaZulu-Natal provincial Emergency Medical Service, put the number of dead lower, saying 14 had been killed, reports iOL News.
Pictures and video footage from the scene show the area cordoned off by paramedics, the vehicle crushed and dead bodies covered with body bags.
McKenzie told local media: "The incident occurred at Shaka's Head on the KwaZulu-Natal north coast. Circumstances resulting in the accident are not known at this stage."
KwaZulu-Natal road traffic inspectorate spokeswoman Zinhle Mngomezulu said: "A minibus which was fully laden was knocked by a train. The cause is that the driver lost control, hit the guard rail and landed on the railway line."
© Copyright IBTimes 2023. All rights reserved.