South Africa: Anti-foreigner riots erupt in Durban killing 4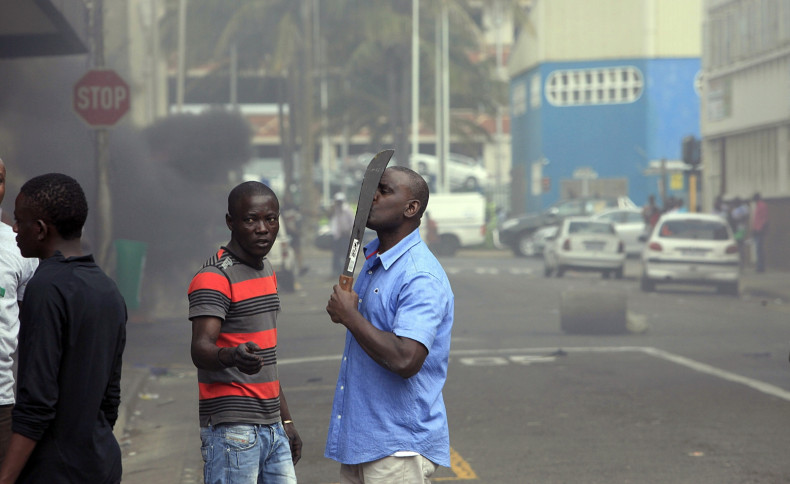 There have been violent clashes in the South African city of Durban, after a crowd of hundreds of locals tried to attack shops and businesses owned by immigrants on 14 April 2015.
Immigrant shop owners in the coastal city fought off a crowd of looters, who then started stoning cars and shops, reports News24.
Police fired stun grenades at the crowd, with the city centre now on total lockdown, reports RDM news agency.
150 foreign nationals had to take refuge in a building after being attacked by a crowd.
Four people have been killed in the violence so far, reports the BBC, including an Ethiopian whose shop was petrol-bombed and two South Africans. A 14-year-old boy shot during looting was amongst those killed, reports AP.
Ephraim Meskele, the leader of the Ethiopian community in Durban, told AFP though that that three Ethiopians had been killed, including a man whose shop was firebombed on Friday.
Police have stepped up their presence across the entire Alberta Park area of the city, home to many immigrants. The unrest is believed to have its source in a labour dispute at a local supermarket, which has escalated into random attacks on foreigners.
"The employees were complaining about the employer employing foreign nationals," Police Minister Nathi Nhleko said, reports EWN.
More than 1,000 foreigners - including Ethiopians, Malawians, Somalians and Pakistanis - have been forced to flee their homes in the KwaZulu-Natal province since the violence erupted days ago, after Zulu King Goodwill Zwelithini said that foreigners should "pack their bags" and leave.
Some locals accuse the immigrants, many of whom are from other African countries, of taking jobs and opportunities away from them.
South African president Jacob Zuma said that several cabinet members had been assigned to the province to work with local officials to quell the unrest.
Zuma said the government is addressing "complaints about illegal and undocumented migrants, the takeover of local shops and other businesses by foreign nationals as well as perceptions that foreign nationals perpetrate crime," and added that legal migrants contribute significantly to the country's economy.