The roof of a South African shopping mall collapsed killing at least 1 person and trapping 50, according to South African emergency services and domestic media.
The Tongaat shopping centre, near Durban, has left 50 construction workers trapped in the site and at least 26 taken to hospital with "massive traumatic injuries."
"It is going to be a long operation. It will take time to get to everyone," said Chris Botha, Netcare (a private ambulance company) spokesman.
"The scene is extremely horrific ... concrete big blocks have fallen on to people," he told broadcaster ENCA from the scene.
"The guys are busy using hydraulic rescue equipment to break through the concrete and get to some of the patients."
"It was a mall building still under construction; most of those still trapped inside the building were construction workers," police spokeswoman Mandy Govender told the AFP news agency.
The accident happened around 16:30 local time (14:30 GMT).
100 emergency workers are currently attempting to rescue survivors of the collapse.
Update Tongaat: 1 confirmed dead. 1 airlifted 18 seriously injured and 2 critical so far as rescue efforts continue @ER24EMS
— ER24 Durban (@DurbanER24) November 19, 2013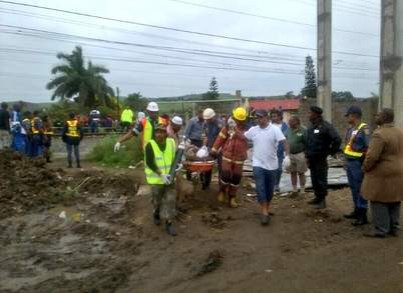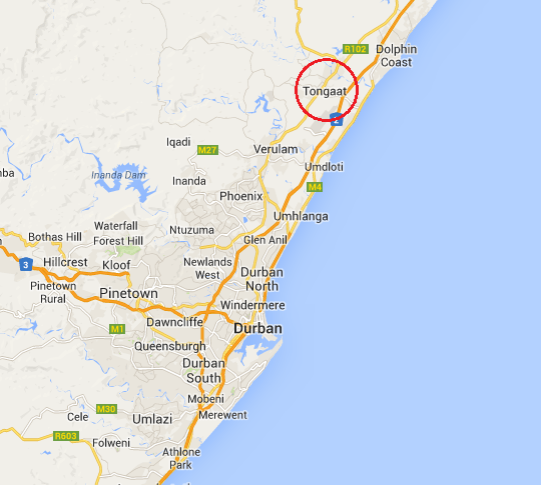 More to follow.....