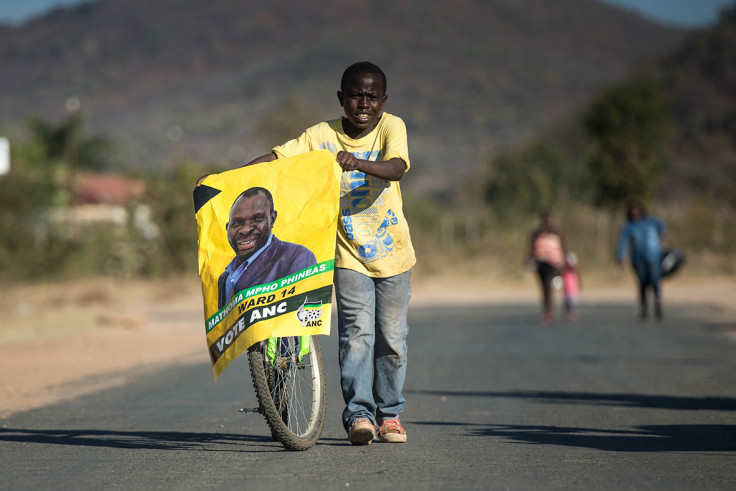 Millions of South Africans are expected to go the polls to vote in local elections on 3 August. More than 61,000 candidates are competing for local government seats.
The elections are seen as a a major test for the ruling party African National Congress (ANC), which has been in power since South Africa ended apartheid rule in 1994.
The party is losing supporters in some areas including Tshwane and Johannesburg due to lack of jobs and basic services and economic stagnation.
Tensions have also been running high due to recent protests over housing and electoral candidates. In June, ANC members were blamed for the unrest in Tshwane, near the administrative capital Pretoria.
A member of the ANC was shot dead as factions clashed after the ANC named senior party member and former cabinet minister, Thoko Didiza, as its candidate for Tshwane.
The move angered residents, who want incumbent mayor, Kgosientso Ramokgopa, to run as candidate in the elections. The ANC denied any involvement in the unrest.
ANC is competing against the Economic Freedom Fighters, headed by Julius Malema, and the opposition Democratic Alliance.
Calls for President Zuma to step down

President Jacob Zuma is also facing mounting pressure, and has been urged to step down following growing discontent and allegations of corruption.
The president is accused, among other things, of having close ties with the controversial Gupta family, who are accused of wielding excessive political influence in the country. The Gupta family denies the allegations.
In April 2016, Malema said his party would remove Zuma from his office and arrest him after the Constitutional Court ruled that the leader, and the National Assembly, had breached the constitution for failing to repay state funds used to renovate Zuma's Nkandla private residence,in the KwaZulu-Natal province.
In June 2016, the National Treasury recommended Zuma pay the government R7.8m ($509,000, £385,000) in return for the money spent on non-security upgrades of Nkandla that include a swimming pool, cattle enclosure, chicken run and amphitheatre.