Spain in political limbo as Socialist Party leader Pedro Sánchez fails to form government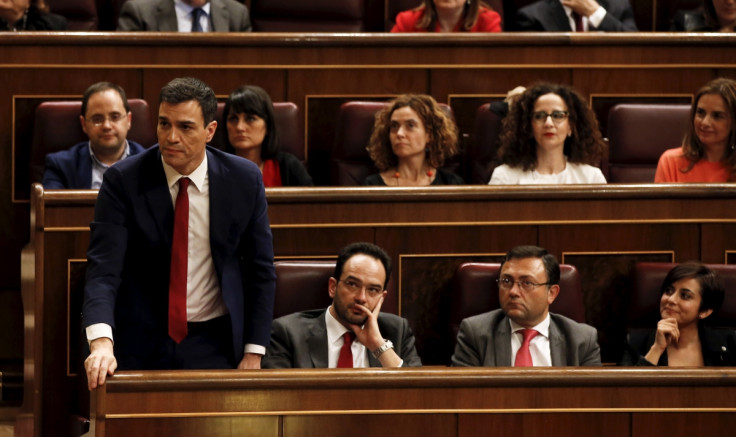 Spain's Socialist party leader Pedro Sánchez has failed to form a government, nearly three months after Spaniards went to the polls, further increasing political uncertainty in the country.
The 136 votes that he got fell well short of the 176 needed for an overall majority and means that he will try to form a minority government, which could prove unstable, when he returns to the house on Friday (4 March).
Sánchez could not get the support of right-wing Popular Party nor the Podemos party, which had campaigned on a platform of anti austerity in the election in December.
Sanchez was on the receiving end of some bitter words from his rivals, with former prime minister, and Popular Party leader Mariano Rajoy accusing him of "lying to the Spanish people and to the king."
"We are going to vote against your investiture because what you have presented here is a fraud," he said, according to AFP.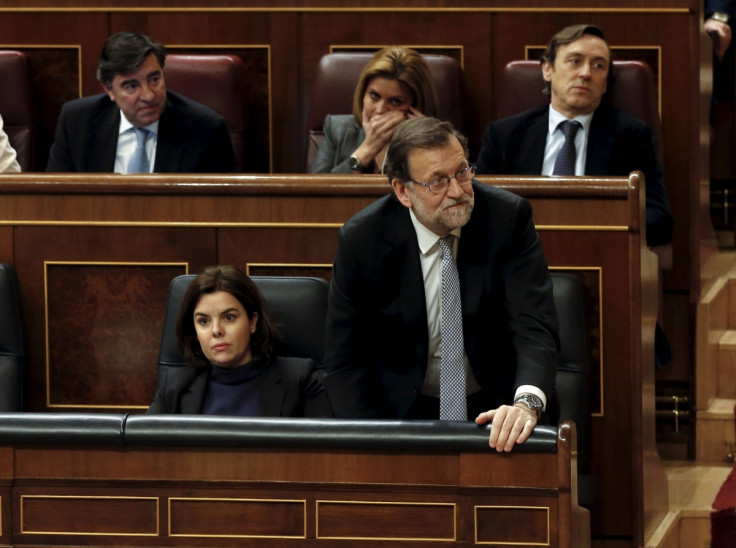 pain's Prime Minister Mariano Rajoy (bottom R) had some harsh words to say about his Socialist rival
Reuters
"And above all because you plan to eliminate what was achieved in Spain throughout these past four years which prevented this country from needing a bailout, created jobs, improved its competitiveness and caused it to grow economically."
Spain's economy grew 3.2% last year, high by European standards although unemployment rate is at 20.9%.
The leader of Podemos, Pablos Iglesias, said he would not "betray" his supporters by backing Sánchez's left-right coalition.
Carles Puigdemont, the Catalan leader, said this week that his his party would back a Socialist-Podemos coalition if its manifesto included a referendum on Catalan independence, however Sánchez has ruled this possibility out.
Spain now faces two months of horse-trading and if there is no government by May 2, new elections will be called and would most likely take place toward the end of June.
However polls show that Spain votes again, the four main parties would get a result close to what they got in the election in December.
© Copyright IBTimes 2023. All rights reserved.