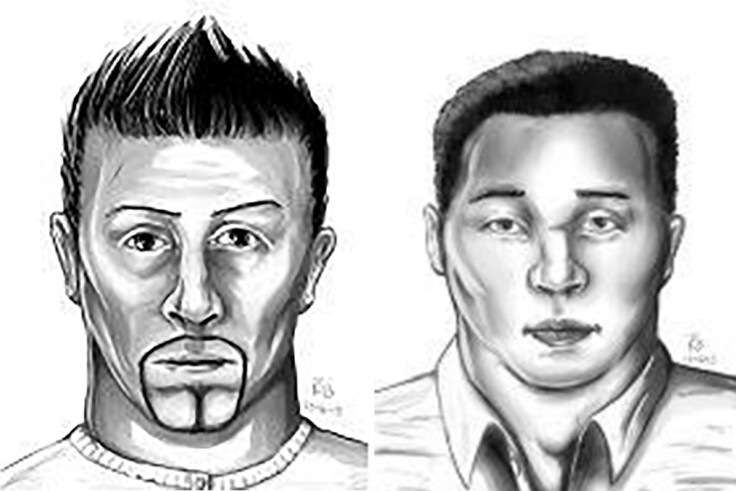 Police in Sacramento, California, released sketches of two male suspects in connection with the 8 October stabbing of 23-year-old US Air Force airman. Spencer Stone, one of three Americans, who helped foil a terror attack on a train in France back in August, was stabbed multiple times in his upper body, in a fight outside a bar in the northern California city.
The US police said on Saturday (17 October) that the suspects wore white shirts and blue jeans when the incident took place. In the sketches, one of the attackers can been seen with spiked hair and a goatee. However, the police have not disclosed the cause the fight that led to the stabbing, but believe that it was a "nightlife-related incident".
The incident was not related to the train attack, which was foiled by Stone and two of his friends, also from the Oregon Army National Guard. "The physical descriptors are two Asian or Filipino, male adults wearing white shirts and blue jeans," the police statement said. "This continues to be an active and ongoing investigation."
The police have maintained that the attackers who stabbed Stone did not know about his heroic act or identity. Stone was taken to UC Davis Medical Center in Sacramento, in a serious condition, but was released on 15 October.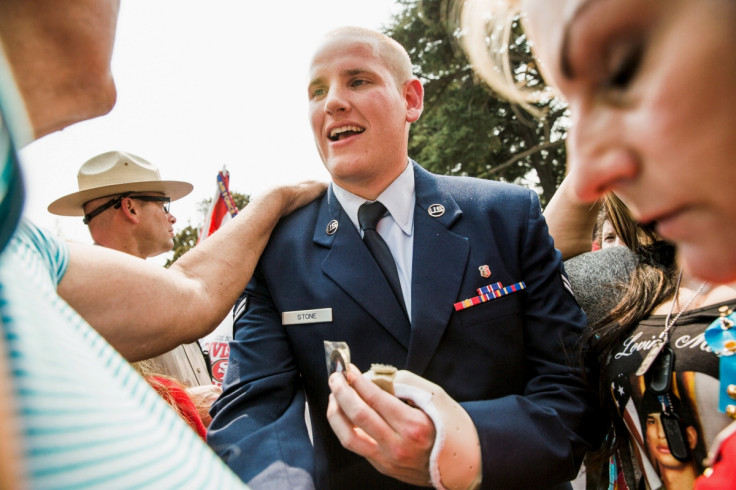 The airman's brother, Everett Stone, on a GoFundMe webpage launched on 16 October, wrote: "He was stabbed four times. Once in the heart, once in the left lung which collapsed the lung, the liver, and in the back. He had to have open heart surgery to save his life from the knife wound to his heart. Extensive medical surgery."
Everett also posted images of Stone on a hospital bed with a large scar down his chest. He added that the page was seeking financial help for "some very specific personal security issues that the family as a whole is concerned with", as the treatment was being covered by the US military.
Airman Stone, Anthony Sadler and Alek Skarlatos were awarded the French Legion d'Honneur for subduing a heavily armed Moroccan native. Ayoub el-Khazzania, reportedly had a box-cutter, a pistol and an AK-47 assault rifle, which he allegedly planned to use on an Amsterdam-to-Paris train.