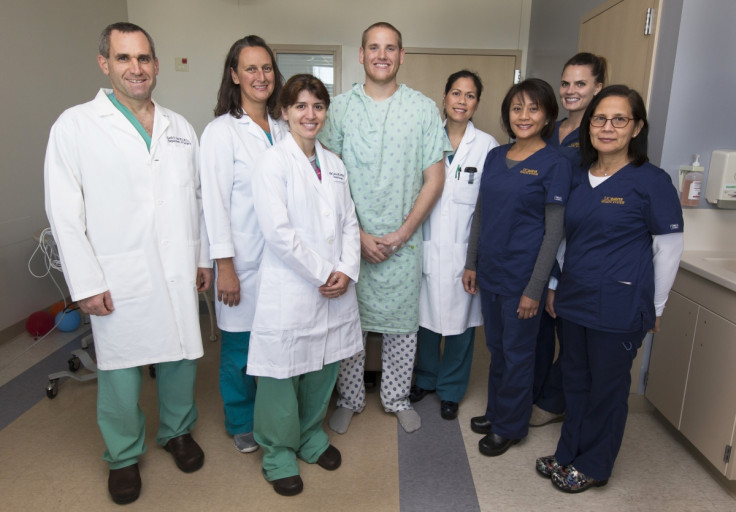 Spencer Stone, one of three Americans who helped thwart an attempted terrorist attack aboard a French train, was released from hospital on 15 October after he was stabbed multiple times on 7 October. The 23-year-old airman 1st class in the US Air Force was with four friends at two bars in Sacramento when he was stabbed three times in his upper torso following a fight.
"Thanks very much to the first responders and the team here at UC Davis Medical Center for taking such good care of me," Stone said in a statement released by the University of California-Davis. "I'm focused now on healing and recovering and look forward to the next part of my journey."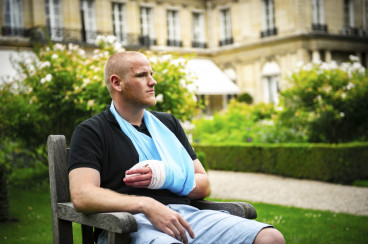 Stone's mother, Joyce Eskel, added: "Our family wishes to express our deepest gratitude to the staff and providers as UC Davis Medical Center. I'm especially grateful to [trauma surgeons] Dr. Ellie Curtis, Dr. Garth Utter, the entire trauma team and the ICU nurses who treated Spencer so well. We've been overwhelmed by the support from our family and friends, the Sacramento area, the Air Force, and people around the world. Thank you all."
Police have not arrested any suspects in the early October stabbing, USA Today reported. Sacramento police are, however, searching for two Asian men who fled in a dark-coloured 2009 to 2012 Toyota Camry. The men were reportedly wearing white shirts and blue jeans the night of the incident.
According to The Los Angeles Times, rescue workers initially believed Stone would not survive his injuries. The airman underwent surgery and later recovered in the hospital's intensive care unit.
Stone was one of three friends who helped stop on attack on board a French train, by subbing a heavily armed Moroccan native Ayoub el-Khazzani. The man reportedly was armed with a Kalashnikov, automatic Luger pistol and a box cutter. Stone suffered stab wounds to his thumb and neck during the attack. He and his two friends, 22-year-old Oregon National Guardsman Alek Skarlatos and 23-year-old Anthony Sadler, were awarded the French Legion d'Honneur.