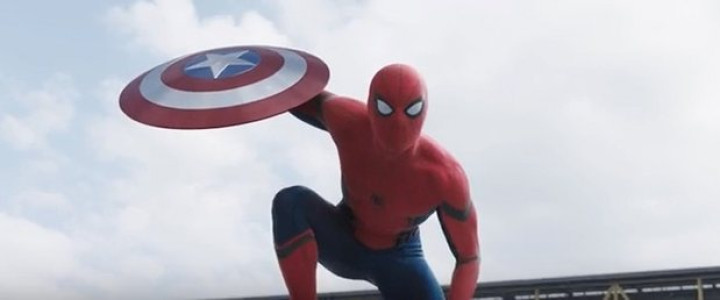 Even as filming for Tom Holland's Spider-Man: Homecoming commenced only a few weeks back, footage from the highly anticipated movie has already surfaced online. In the video the web-slinging superhero can be seen fighting off an assailant on a busy street.
Posted by Mike Petchenik on his Twitter page, the 16-second video shows the young Avenger sliding down a building and catching the man who is escaping on a bicycle and then throwing him a few feet up in the air. However, it is not yet clear whether it was Holland or a stunt double in the Spidey suit.
Check out the video below:
Meanwhile, Tom Rothman, chairman of Sony Pictures Entertainment's Motion Picture Group teased a dance sequence in the upcoming Marvel movie.
"Homecoming is relevant to the story because it takes place in the high school. And there is a scene; I guess I can give a little thing [spoiler] about a homecoming dance," he told IGN while updating fans about the ongoing filming schedule.
Considering Holland's talent as a dancer and the Sony boss's excitement about the dance scene, it is safe to assume that fans will have a treat watching Spiderman shaking a leg as a high school student. "We already did the high school in the first couple of weeks which was fantastic. But it's also a homecoming to Marvel and to the Cinematic Universe that Spiderman belongs to," he said.
Rothman also raved the English actor's performance as the latest incarnation of Spiderman in Captain America: Civil War. "If you have seen Civil Wars, Tom Holland is fantastic. We love all the pre-existing movies and everybody and all the incarnations but this is it (referring to 19-year-old actor's portrayal of the web slinger). This is that character in its youthful complications and 'I have to save the world and get my chemistry homework done,' attitude," he explained.
Directed by Jon Watts, Spider-Man: Homecoming is scheduled to release in mid-2017.