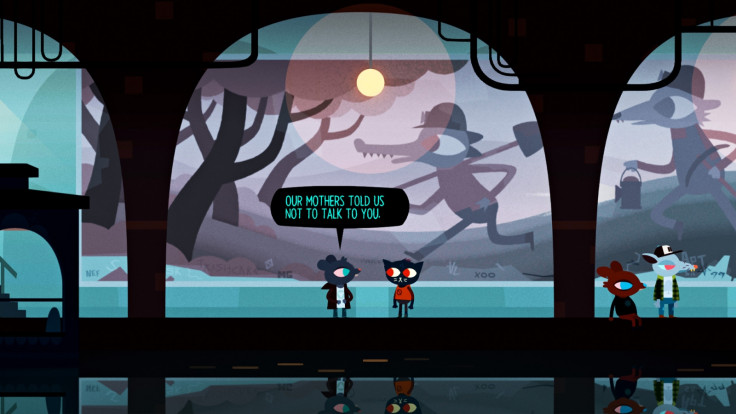 Indie developer Infinite Fall has announced that its new game Night in the Woods will be released in late February. The Kickstarter success will launch on 21 February for PS4 and PC, the studio revealed.
"We are excited and actually almost done, which is kind of nuts," the studio said in a backers-only update (via Polygon). The three-person development team added that their "gruelling final testing/polish period gets rolling next week."
Last month, Infinite Fall delayed the narrative adventure from its previous release date of 10 January, saying "some last minute things have come up suddenly over the past few days" forcing the delay.
"It's all normal stuff, nothing is on fire," the team explained at the time. "It's all to do with the fact that we're a tiny team making a big game and doing a multi-platform is a whole *waves hands around* thing. Right now we're waiting on some info from outside parties as to the exact date we can launch, but it'll be somewhere in the first part of February."
In October 2013, Night in the Woods earned $209,000 in a massively successful Kickstarter campaign for such a game, shooting past its initial goal of $50,000 in just 26 hours.
Created by Alec Holowka, Scott Benson and Bethany Hockenberry, the beautiful game follows the story of Mae Borowski, an anthropomorphic feline college dropout who returns to her home in Possum Springs where she soon discovers that her former friends have changed.
"Night in the Woods is an adventure game, one that is very focused on characters, dialogue, story, and exploring a big world that unfolds as you go," Benson wrote on the PlayStation Blog. "Among other things, it's also about: jumping between buildings, feeding rats, and smashing lightbulbs behind the convenience store.
"How you choose to spend your time in Possum Springs will determine what things you end up doing and who you'll get to know. You'll need more than one playthrough to see all of it."