Sports Direct dropped 4.3% on Wednesday (23 March) after the company clarified its owner Mike Ashley's comments over the last days.
The company has dropped more than 12.5% since Monday (21 March), when its most recent crisis began. First, Ashley refused to see MPs and appear in front of a commons select committee after a Guardian investigation into Sports Direct's Shirebrook warehouse.
Ashley then gave an interview to The Times, in which he admitted: "We are in trouble, we are not trading very well. We can't make the same profit we made last year." He went on to blame the "media frenzy" for a further fall in profits.
On Wednesday, Sports Direct clarified the comments, saying "In the light of recent press coverage, Sports Direct wishes to clarify that its current expectations for adjusted underlying EBITDA (before share scheme costs) for the full year to the end of April 2016 are at or around the bottom of the range announced on 8 January 2016."
The board already issued a warning on 8 January that it is not comfortable it will make the £420m full year profit target, setting a range of £380m-£420m. The company has now signalled it is likely to perform at the bottom of that range.
Ashley said that MPs were unwilling to see the reality of business at Sports Direct. He claimed that he cares about the company's employees, while the MPs were only interested in "carrying on the media circus".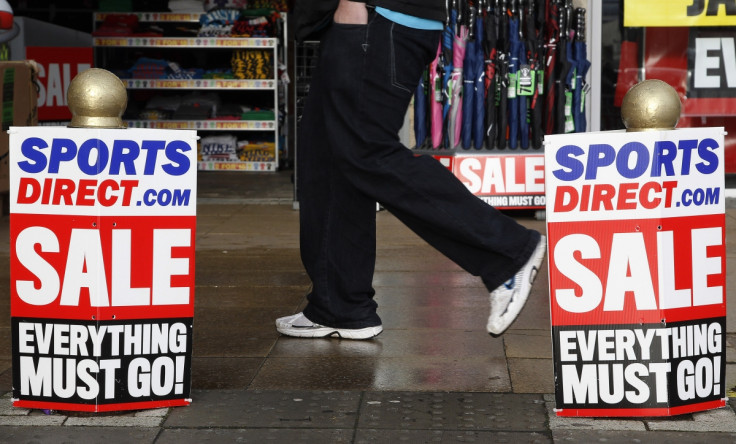 Notorious Ashley, the owner of Newcastle United, has been at the centre of countless scandals. As Sports Direct's deputy chairman, the board has complained Ashley fails to attend board meetings.
The billionaire was accused of favouritism in January, when he paid his daughter's boyfriend £250m ($360m) for running sports retailer's property service. It followed the slamming Guardian report in December, which alleged that workers were searched and money was withdrawn from their wages when they were just minutes late.
After that investigation, he was summoned in front of a commons select committee to answer questions regarding the business in Shirebrook. However, Ashley has refused to go down to Westminster to face a grilling by MPs.
He also accused MP Iain Wright, the chair of the Business, Innovations and Skills committee, of abusing parliamentary process. He told Sky News he is not planning to go to Westminster to face a cross-party panel of MPs on 7 June. "In my opinion they are just showboating," he said. "They are actually a joke, if you want my honest opinion."