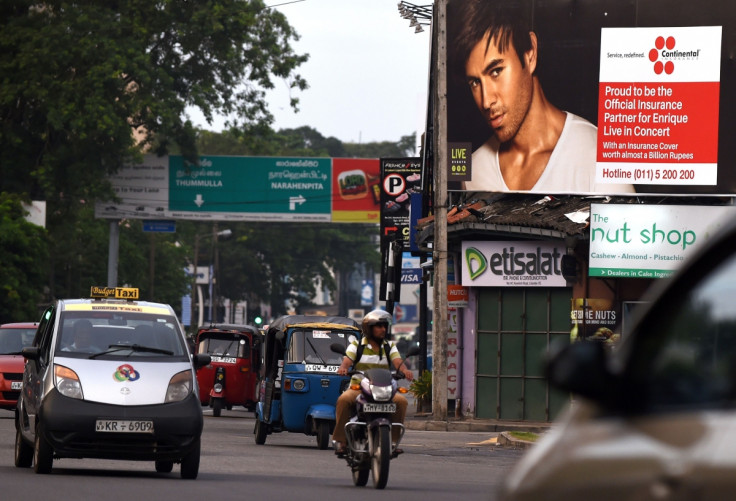 The president of Sri Lanka has said that the organisers of an Enrique Iglesias gig should be "whipped with toxic stingray tails" after the suggestive behaviour of a number of female fans. The concert for the Latin pop singer took place in the nation's capital, Colombo, on 20 December this year with president Maithripala Sirisena left perturbed by the behaviour of the Latin crooner's female admirers.
Sirisena said that the scenes of some women running on stage to kiss the Madrid-born singer and throwing their underwear at him whilst he was performing hits like Hero as "most uncivilised". And the punishment he would favour for the organisers of the event would be an ancient penalty handed to criminals in the south East Asian nation - being whipped with toxic stingray tails.
The gig was part of Iglesias' Love and Sex world tour where he is set to take in Zagreb, Morelos in Mexico and the US. But during the gig, at a rugby stadium, reports emerged that during the performance women removed their bras, threw their underwear at the singer, and some even rushed on stage to hug and kiss him.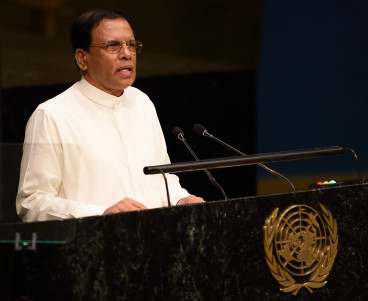 "This is most uncivilised behaviour that goes against our culture," he told a public meeting, according to the BBC. "I don't advocate that these uncivilised women who removed their brassieres should be beaten with toxic stingray tails, but those who organised such an event should be."
Sri Lanka is known as a very conservative society, public displays of affection are rare and even kissing in public can earn you a telling off by police – even with your wife or husband. The 40-year-old singer has played to millions of fans during his tour which has been ongoing since September 2014.
Whipping with the tails of stingrays is an ancient punishment earmarked for criminals in Sri Lanka. Sirisena, 64, also complained about the price of tickets for the event, which were said to range from 5,000 rupees (£23 or $35) to 50,000 rupees (£235 or $350).
There was no immediate comment from the event's organisers, Live Events. The company is co-owned by Sri Lankan cricket stars Kumar Sangakkara and Mahela Jayawardene.