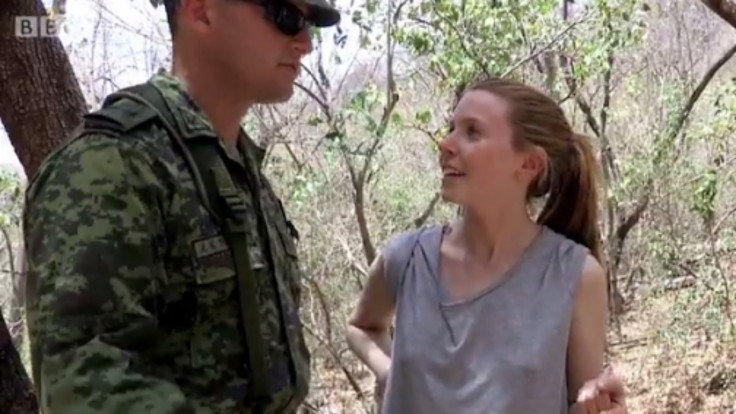 TV presenter Stacey Dooley has been praised by viewers for her new BBC3 documentary, Meth And Madness In Mexico, with some even comparing her to renowned investigative journalist Louis Theroux.
In the first episode of the three-part series which aired on 7 April, the 28-year-old headed to the desert with the Mexican Army where they found a huge meth lab that has been producing meth amphetamine on an industrial scale. Think Breaking Bad.
Dooley met with producers of the drug, hitmen working for the cartels governing the communities and families of the victims who have died as a result of violence in the drug world.
In the past, the presenter has been criticised for her work on various documentaries, which have included Child Labour, The Truth About Domestic Violence and Gay To Straight.
However, Dooley most received praise from commentators on social media with many Twitter users applauding the British journalist being "brave" and tackling a dangerous subject.
In one scene when Dooley reaches "the heart of this meth operation", she admits: "I have never seen anything quite like this in my life. It's almost unbelievable."
After speaking to one local who works as a musician, Dooley notes: "Musicians glamourising the gangster lifestyle is really nothing new, that's existed for years. But what I do think this does show is how engrained the [narcotics] lifestyle seems to be here in Mexico. It is almost like a pop culture. It's a lifestyle to aspire to."
The second episode of the Stacey Dooley Investigates series, set to air on 14 April, will follow the presenter as she embarks "on the trail for the world's best-selling party drug... ecstasy".
Dooley will meet with the dealers earning huge amount of money from selling the drug and the police who are about to make a big bust on a lab.