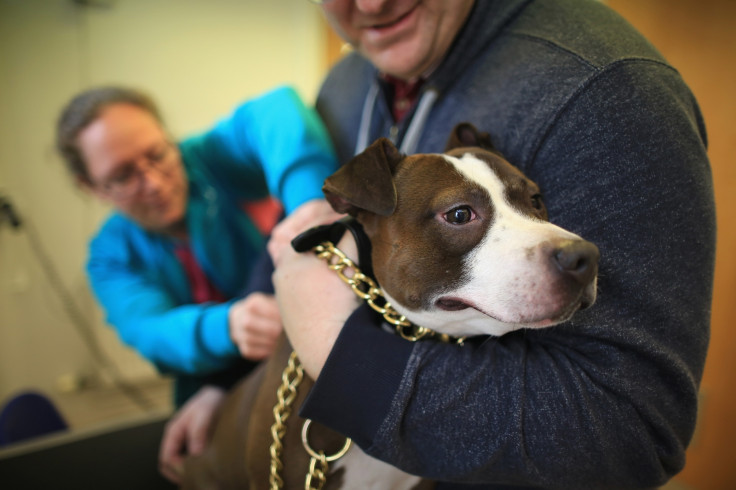 A French couple will appear in court next month after their dog was killed after being dragged on the road while attached to his owners' vehicle.
On 2 February, 17-month-old Staffordshire bull terrier Laïko was killed after being dragged on the road while attached to the couple's car. The dog was killed instantly.
The couple, who will appear in front of the Criminal Court of Amiens in northern France, are on trial for the illegal detention of animals and not for act of cruelty.
According to local newspaper Courrier Picard, Laïko's death was unintentional, as he has allegedly been attached to the car's hitch ball to prevent the dog running away.
Gendarmes heard how, having not been informed by her spouse, the woman turned on her car to go shopping without seeing that the animal was strapped behind her. It is reported the woman unknowingly dragged the dog for nearly 2km (1.24mi), between Crécy-en-Ponthieu and Marcheville.
Unknown to police services until then, the couple will appear in court on 29 March on illegal detention of animal charges. The pair had found Laïko – which was neither sterilised not insured – on social media networks.
The dog's former owner had handed the couple her dog providing they could care for it well after she fell pregnant, and failed to provide the couple with the dog's documentation.
Two animal rights organisations, the Fondation Brigitte Bardot and Fondation 30 Million D' Amis filed a lawsuit against the couple.