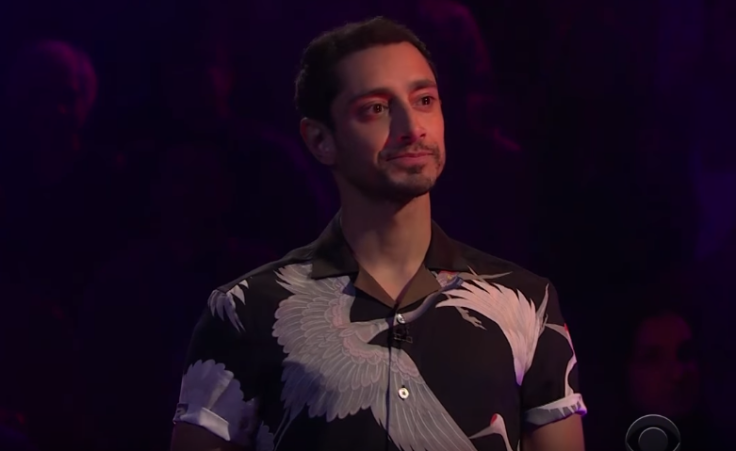 Since its conception, the Drop The Mic segment of The Late Late Show with James Corden has seen a number of celebrities show off their rapping skills against the host or contending stars. Following in the footsteps of Anne Hathaway, Cara Delevingne and David Schwimmer among others, Star Wars actor Riz Ahmed stepped up to the plate on 17 April.
While Corden has proved himself to be a worthy opponent in the past, this time's competition pitted him against a celeb with actual street creds. Aside from his screen presence as Bodhi Rook in Star Wars and Paul-Louis on the TV show Girls, Ahmed is an accomplished rapper going by the name Riz MC.
Corden kicked off the duel with a jab at the 34-year-old actor's skills and popularity, but was parried by Ahmed comparing the host to "Sean Spicer mixed with a singing Uber driver" and claiming he stole the idea for his show from Ellen Degeneres and Graham Norton.
Obviously, the subject moved on to the British star's most popular film Rogue One. "I know ruining a Star Wars is seen as unlawful/ But here's a Rogue One spoiler: in it he's awful," Corden rapped.
Ahmed, however, was ready with his reply, hinting his opponent could have auditioned for the role of Jabba the Hutt's father.
"Your favourite football team's West Ham United/ He heard the word ham and he just got mad excited," he added.
Watch the whole segment of Drop The Mic below and find out who won the battle: