Nice to see you! Sir Bruce Forsyth returns home after NHS doctors save his life
The veteran entertainer and national treasure had been battling a severe chest infection.
Sir Bruce Forsyth is to return home from hospital on Saturday (4 March), after reportedly having his life saved by NHS doctors following a chest infection.
The veteran TV presenter, 89, spent five nights battling the condition in intensive care at St Peter's Hospital in Surrey, according to his manager Ian Wilson.
"Sir Bruce Forsyth is scheduled to return home from hospital and would like to thank everyone for their good wishes," he told the Press Association.
"He and his family would also like to say a special thank you to all the NHS doctors, nurses and staff at St Peter's Hospital for their kindness and care."
Sources close to the star told The Mirror Online that doctors saved his life when the infection worsened on Sunday (26 February).
Forsyth, who first appeared on TV in 1939, aged 11, singing and dancing on the show Come And Be Televised, has fought ailing health since retiring as the host of Strictly Come Dancing in 2014.
The latest health scare is unrelated to his keyhole surgery he underwent in 2015 after suffering two aneurysms. The swellings in his arteries were discovered when tests were carried out following a fall at his Surrey residence.
Forsyth is not expected to leave his home in Virginia Water, Surrey, as he recovers this weekend, nursed by his wife Wilnelia Merced, who stayed by his bedside throughout his stay in hospital.
The couple met when Merced, who won Miss World in 1975, joined Forsyth as a judge for the 1980 contest.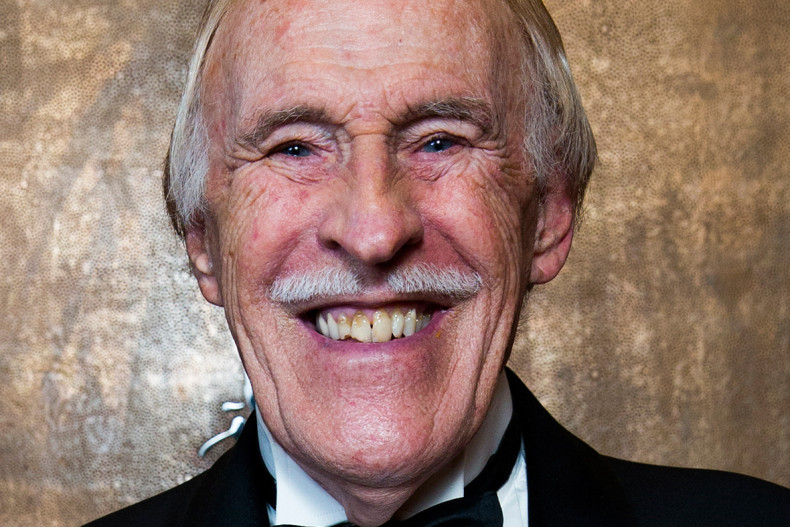 The pair wed three years later, despite a 30-year age gap, and have one child together, Jonathan Forsyth.
Merced revealed in November that her husband, who also hosted Generation Game and Play Your Cards Right during his near 80-year career, now has problems moving.
"He's the man I fell in love with because his brain is still there," she said.
"He has a bit of a problem moving but we still laugh and talk.
"I pray, I believe. The main thing is that he's doing well. The pain is more emotional; sometimes we cry, but mostly we laugh."