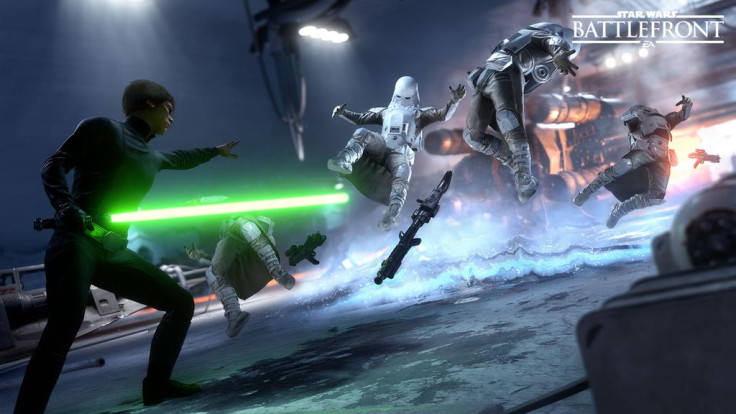 Star Wars Battlefront beta will be live for free between 8 and 12 October. The developers of the game have revealed that gamers will have to mandatorily connect to the internet to check new missions while accessing the beta version, meaning that the Survival Mission mode will not be available offline.
Giving details of the multiplayer beta version of Battlefront, EA stated in an official blog post that the complete game will nonetheless support offline play along with missions, once its full version is officially released on 17 November.
The beta version will be available for download in the form of a bulky 7GB file on Xbox One and PS4, while PC gamers will have to download a bulkier 11GB file. Developers of the game had previously informed that Battlefront beta will introduce three new game missions, but gamers will not be able to carry-forward their progress to the full version of the game.
New game missions:
Walker Assault on Hoth: In this mission, players will be able to bring-out their best combat skills as rebels. Players will also be able to take part in "shoot-outs between up to 40 players", which is the highlight of this mission. The primary goal of this mission will be to prevent the Empire's onslaught of AT-AT's by calling in Y-wing bombers.
Drop Zone on Sullust: In this mode, players would be fighting escape pods that come crashing down.
Survival Mission on Tatooine: This in-game mode enables players to opt for help from friends using "co-op" or "split-screen". This is required to battle Imperial forces including AT-AT's, TIE fighters and elite storm-troopers.