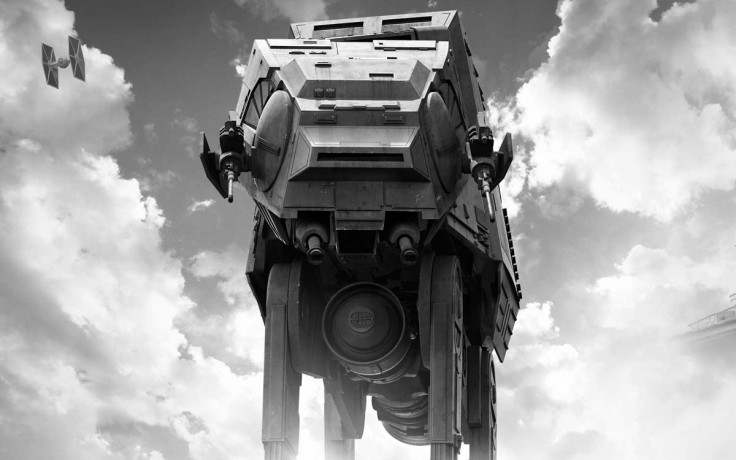 EA will release Star Wars Battlefront: Ultimate Edition in November, which will include all expansion packs released since the game's initial launch in 2015. Artwork reveals it will also include the final expansion, but it's not clear if this means access to or reveals a wider release date for the DLC.
The listing on Amazon.com shows cover art for the new physical release, with specific mention of the fourth expansion which will be based on upcoming spin-off prequel Rogue One: A Star Wars Story. The DLC will include maps based on a new Scarif setting and playable characters from the film, as well as new weapons and perks.
When EA and developer DICE announced the Rogue One expansion at Star Wars Celebration Europe in July, it said it would be released "close" to the film's release on 16 December. With the Ultimate Edition set to be released on 18 November in the US, that indicates the version will include access to the expansion whenever it finally does launch.
This Star Wars Battlefront: Ultimate Edition is essentially a physical version of the Ultimate Edition sold last year which also included the game's season pass, but sold at a lower price ($39.99 in the States).
We were fans of Battlefront when it first launched last November and have sung its praises since. In our review we praised its casual approach in a crowded field of more complicated first person shooters, and also its incredible visual and audio design.
At the time, many criticised the game for a supposed lack of content, but with four sizeable expansions the new Ultimate Edition should alleviate their concerns. These expansions started with new maps based on the existing Tatooine and Sullust settings in the game, then focused in on new locations Bespin (Cloud City) and the Death Star in the most recent DLC.
In May, EA confirmed the development of a sequel targeting a release in late 2017, to tie in with the cinematic release of Rian Johnson's Star Wars: Episode 8. The new game will be based on the new series of films, whereas the current game is focused on original trilogy locations and characters.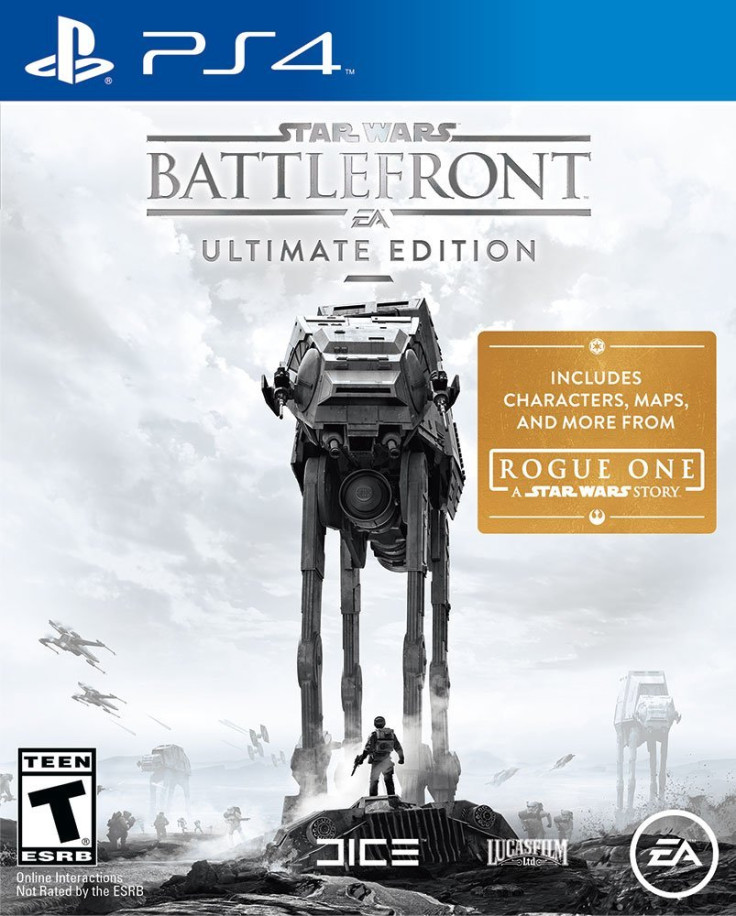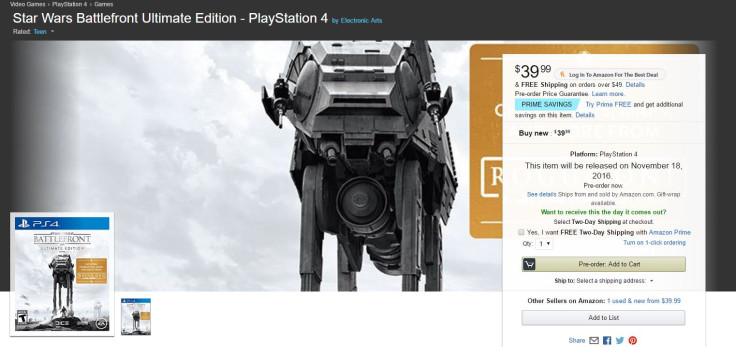 For all the latest video game news follow us on Twitter @IBTGamesUK.