Who wouldn't want to combine the cast from three of the hottest titles on screens right now for their upcoming project? Well, it looks like director Justin Chadwick agrees with that viewpoint as he's nabbing famous faces from Game Of Thrones, Sherlock and Star Wars: The Force Awakens for his developing spy thriller, Official Secrets.
According to Screen International, Harrison Ford, Martin Freeman and Natalie Dormer will be teaming up with The Silence Of The Lambs star Anthony Hopkins as well as Legend's Paul Bettany for the new film, whose plot will be based on real-life events. Considering the calibre of these actors and the fact that Chadwick widely impressed with his latest film, the Oscar-nominated Mandela: Long Walk To Freedom, it seems this project will certainly be one to watch.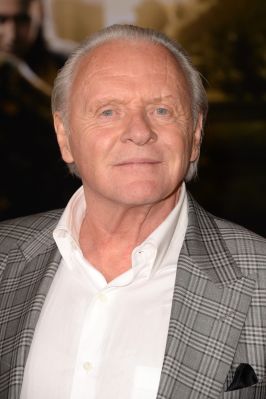 The star-studded movie will be an adaptation of Sara and Gregory Bernstein's book The Spy Who Tried To Stop A War: Katharine Gun And The Secret Plot To Sanction The Iraq Invasion. It centres around Gun (Dormer) a young British secret secret service officer, who was arrested when she leaked classified information to London Observer reporter Martin Bright (Bettany). The secrets alleged that in the months before the conflict with Iraq in 2003, America's National Security Agency was illegally trying to pressure the United Nations into approving the decision to go to war.
Later, Bright tries to get Gun freed, but comes up against many obstacles, subsequently learning that the government and particular people involved in it will go to extreme measures to stop such leaks in the future.
While Ford's role remains pretty vague, with he and Hopkins set to play a retired CIA agent and a British general respectively, Freeman's will be that of the Observer's foreign affairs editor. Chadwick is aiming to begin filming in May and the project will be up for grabs by studio buyers at the European Film Market in Berlin, which kicks off on 11 February.
For more entertainment news follow A-List on Twitter @Alistinsider