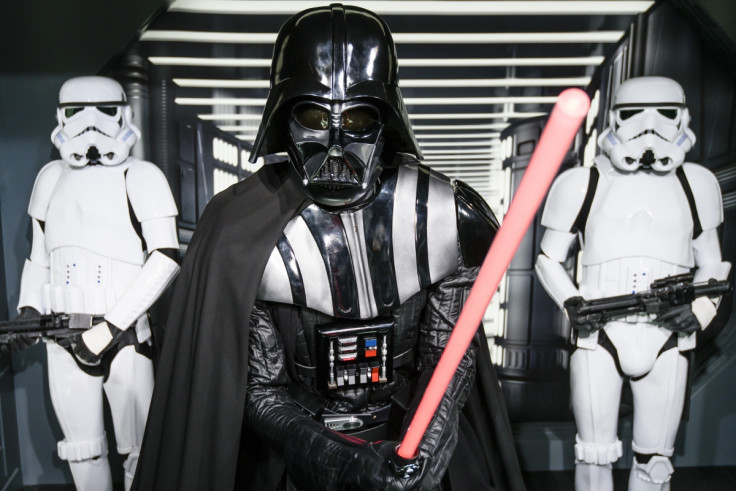 Star Wars: The Force Awakens has made more than $3bn (€2.66bn, £2.06bn) from sale of merchandise in the three months since the release of the sci-fi film. The latest version of the franchise is the biggest box office hit in the US.
On the mobile front, it saw huge fan following and downloads. Star Wars Battlefront video game, by Electronic Arts, sold over 13 million units, breaking another record in Star Wars history.
"Breaking records at the box office is only the beginning. Global retail sales for Star Wars merchandise in the first quarter exceeded $3 billion, more than triple the global retail for this franchise in Q1 of last year," Disney CEO Bob Iger told investors during an earnings call.
Some of the famous Star Wars toys include lightsabers, First Order Star Destroyer, Millennium Falcon Quads, Captain Fasma Helmet and more.
Star Wars: The Force Awakens was released on 18 December 2015. It became one of the biggest box office hits globally. It was the first movie to gross $900m in the US and over $2bn globally.
The record for merchandise sales belongs to another Disney movie, Frozen, launched in 2013. According to the International Licensing Industry Merchandisers' Association (Lima), Frozen earned $107.2bn in merchandise sales.
During the call, the company revealed that it has started filming Star Wars: Episode VIII. The movie is expected to hit the screens in December 2017. Disney is also building a Star Wars theme park in Walt Disney World.
The forthcoming Star Wars: Episode VIII is being directed by Rian Johnson. Known characters like Rey (Daisy Ridley), Finn (John Boyega), Poe Dameron (Oscar Isaac) and the villainous Kylo Ren (Adam Driver), would be in the upcoming movie.