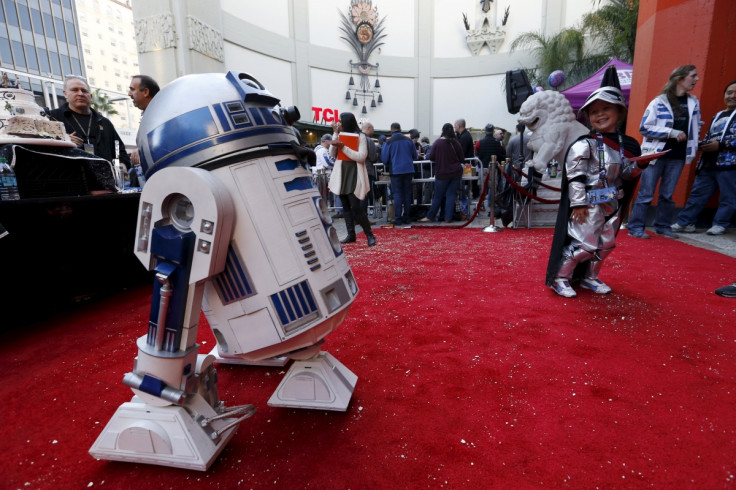 A life-size, remote-controlled R2-D2 with an integrated mini fridge and projector will be at the CES technology show in Las Vegas in January 2016 – and will cost Star Wars fans around £5,500.
Produced by Haier, the fridge/projector/robot arrives after the cinema release of Star Wars: The Force Awakens.
The robot is just over 1m tall, produces authentic noises and can travel at up to 1Km/h. The fridge has a capacity of six litres, meaning you'll be able to squeeze six cans of beer in there, while the projector has a resolution of 720p. This isn't a patch on some of the Full HD (1080p) and Ultra HD projectors out there, but a lack of pixels isn't going to make us want this any less.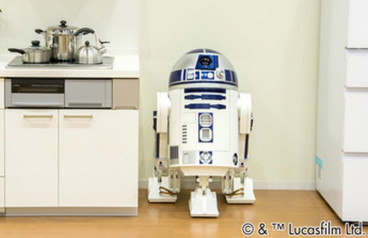 Haier is a Chinese company which is better known for producing white goods like fridges and washing machines, plus televisions. The R2-D2 was first shown off back in June, but it only featured a fridge; the addition of a projector earns the robot a place next to your sofa, where it can beam films onto the opposite wall and provide chilled drinks within reach.
R2-D2 can be ordered in Japan now and is priced at ¥998,000 (£5,500), plus tax. We expect international prices and a release date to be announced in January.
CES takes place in the Las Vegas Convention Centre on 6-9 January 2016. Almost all of the world's biggest technology companies will be there to show off the latest smartphones, televisions and much more. They will be joined by a growing number of car manufacturers, using CES to announce new electric and autonomous vehicles. The IBTimes UK technology team will be attending CES to bring you the biggest news as it happens.