With just one episode to go for its finale, Jedi Kanan Jarrus and Ezra Bridger alongside Ahsoka Tano will travel to Malachor to figure out Darth Vader's secret in Star Wars Rebels season 2's upcoming episode.
The pre-finale episode aka episode 20 is titled, The Mystery Of Chopper Base, which airs this Wednesday, 23 March at 9pm ET on Disney XD. The official synopsis reads as follows:
Kanan, Ezra and Ahsoka prepare to depart to unravel Vader's secret, while the rebels find a way to fend off the predatory creatures that occupy the planet.
Click here to watch the episode via live stream. You can also watch the episode online on the Disney website.
In the previous episode, the Rebels team droid found his C-3PO. While on a fuel supply mission, Chopper steals a replacement for his original leg and gets separated from the Ghost crew. After being followed by Imperial troops, he befriends an inventory droid, who helps him escape and also aids the Rebels team escape from a potential trap set up by Empire.
The Imperial droid also helps the Ghost team build a new base on a new planet, and becomes a part of their team like R2-D2 and C-3PO in the original Star Wars movies.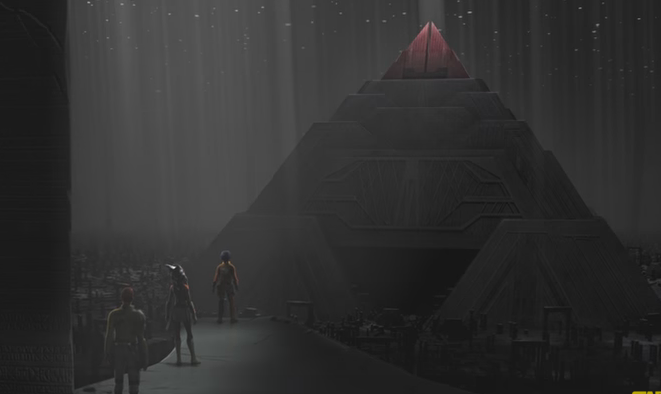 The upcoming episode will split the team into two, with Ezra, Kanan and Ahsoka headed for Malchor to look for answers as advised by Jedi Master Jodi. The rest of the team will stay back and try to find a way to fend off the predatory creatures that occupy the planet, which could potentially be their new base.
A promo for the episode shows Ezra and Zeb taking a moment to relax before the Jedi leaves on a dangerous mission. Ezra aks Zeb, "What are you doing here, big guy?" He replies with, "Just getting some fresh air and privacy."
He then asks the young Jedi to stay back and watch the sunset with him. Ezra sits down and says, "We are going to leave soon, with Kanan. I don't know when we will be back, or if we will be back."
An optimistic Zeb says that they will return, and teases Ezra by saying they will topple Empire by the time they return. "We can swap war stories," says Zeb and Ezra says it's a deal. Then they watch the sunset together.
The trailer almost feels like the calm before the storm. Will Ezra, Kanan and Ahsoka come back from their journey alive? To know more keep watching Star Wars Rebels every Wednesday on Disney XD.